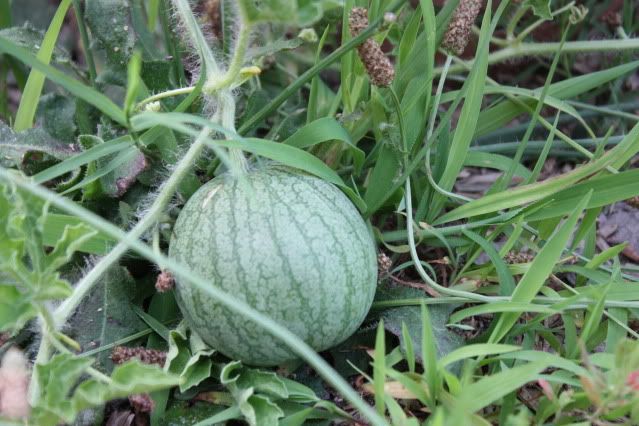 I hope I'm not boring anyone with the garden updates but considering that come winter the only green will be my oldest's cactus it's hard not to get excited. So, remember my furry vine? Oh yeah we have watermelons! As of this morning we have three - two orange sized ones and then a smaller one. From what I remember (why did I throw that packet away?) these are seedless smaller fridge sized melons. I'm just hoping that we'll a) get to the ripe melons first before the animals and b) know
when
the melons are actually ripe. I'm told it's a fine art and I've only got three melons on which to practice.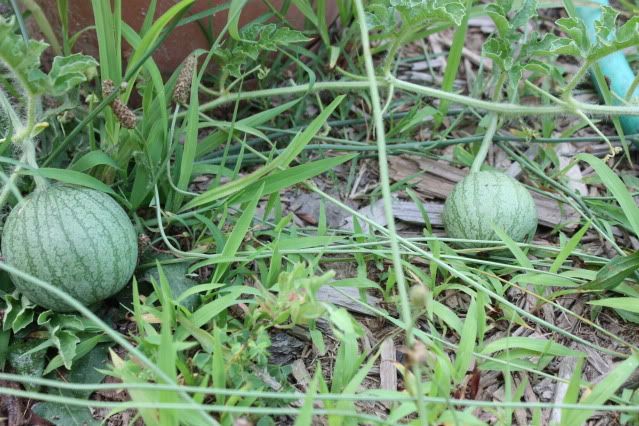 Of course, I don't even eat watermelon but I'll give these a try simply because we're growing them. On to this little guy. Turns out all that luscious yellow flowered vine in the kids' garden is really cucumber. Go figure. If those three vines all produce we'll have a ton of cumber. Must look for recipes now.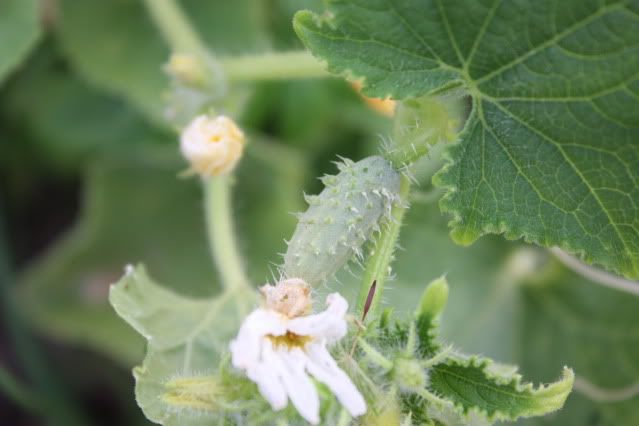 The herb garden is flourishing too. I pinched off several last week and look the oregano and lemon balm are growing back with a vengeance. The lavender has me a bit worried. I keep waiting for it to shoot up and give me those long beautiful blue tipped spikes for some lavender wands but I'll settle for keeping it alive this year.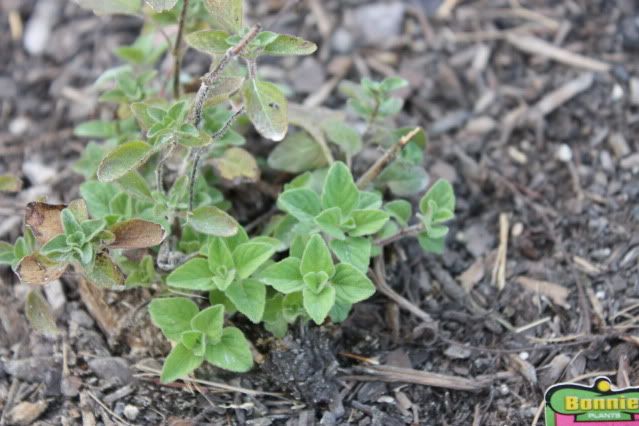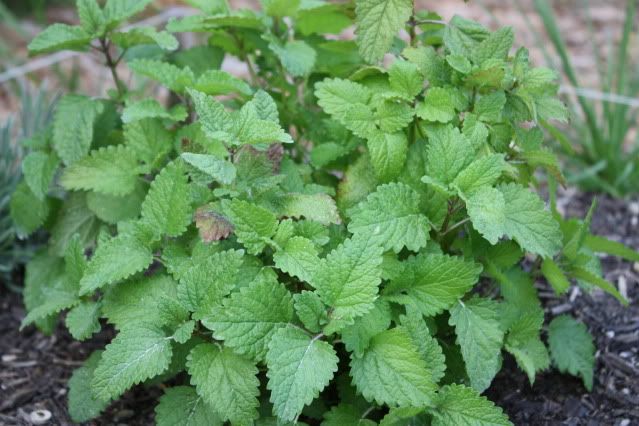 Finally, something I haven't mentioned before. By the deck the previous owners had a 10x10' dog pen that we took out. It's pretty much been a dirt pit since then. This year I decided to toss a bag of wildflower seed in hopes of a temporary meadow. Well we don't have a full fledged meadow but the boys have been spotting these beauties in our dirt pit.
Hope you have a happy weekend!