It all started with a gift. A good friend of mine gifted my then 1 year old first born with a bucket of quattros. Until then it hadn't really dawned on me that a little boy could love building blocks so much. So we kept them and at first he loved swatting down structures that Mr. Maricucu built for him (much to Mr. Maricucu's dismay). Then he turned two and suddenly was obsessed with putting together extremely high, spindly towers. Eventually, he progressed on to duplos. Unfortunately for him, a few months later his younger brother was the one interested in swatting down high, spindly towers. Oh the drama!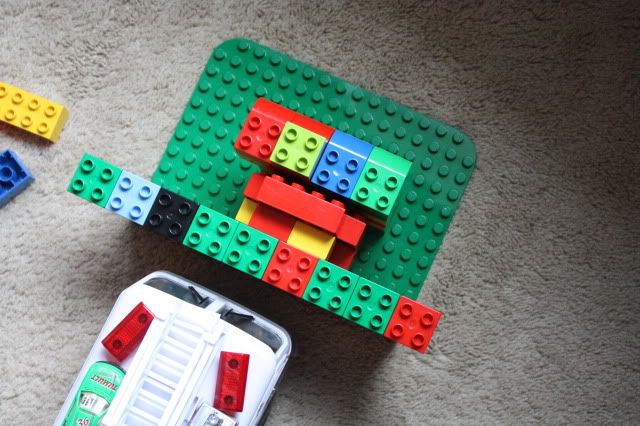 But then, younger brother grew into the lego obsession as well. Quite quickly Mr. Maricucu and I figured out that one bin would not be nearly enough. One base? Laughable, when that was the most sought after piece. Thank goodness for grandparents and Christmas. I scored a huge lot of second hand duplos, bases and little people figures on ebay with some grandparent funds. On Christmas Eve Mr. Maricucu set them up on the table for the boys to find when they woke up. There were tunnels, cacti (loved around here!), pods, people, cars and more bases! Woohoo no more fighting over bases!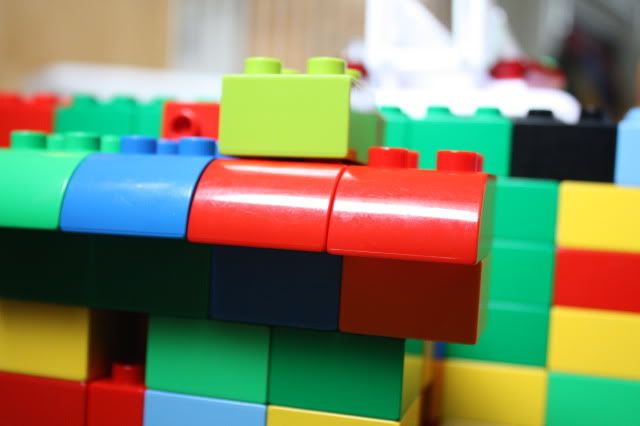 Instead they build fire stations for their trucks with holes in the middle for a fireman's pole of course.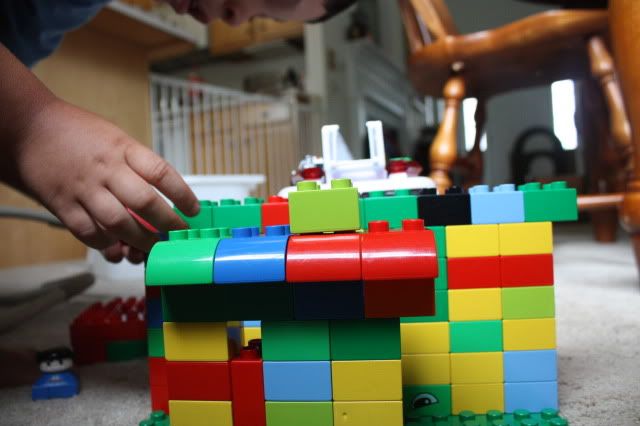 Or high, spindly garages for their matchbox cars.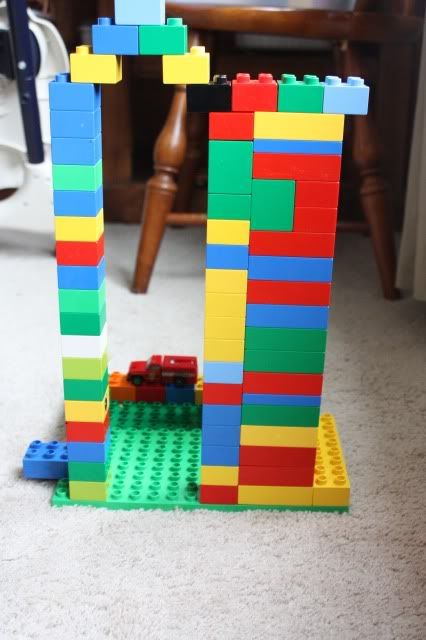 I see no indication that the lego love is wavering at all. In fact, they're now eyeing the teeny, tiny original lego pieces with much longing. The same pieces that bring to mind a new extreme sport just for parents - walking across a bed of legos in the dark while trying to find the light switch. Winner gets orthopedic shoes and a possibly needed hip replacement.