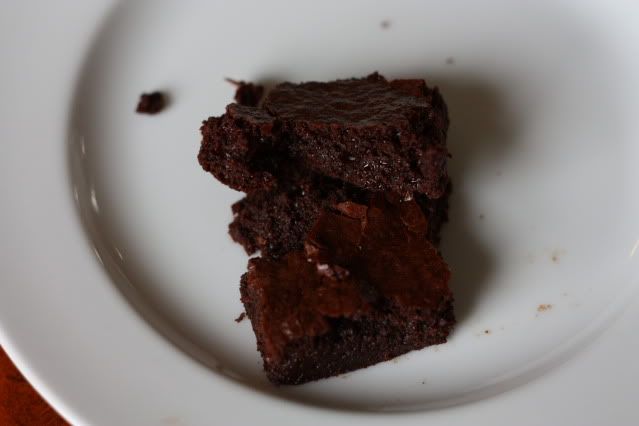 Or what it sounds like when you take a first bite of fudgy brownie. I'm not going to get into what makes the perfect brownie. I have no loyalty when it comes to brownies much like my obsession with
pastelitos
. When my mom frets over bringing me cuban pastelitos from the inferior bakery I just remind her that to me, there's no such thing as a bad pastelito, some are just better than others.
Although I do have a particular fondness for this recipe from Alton Brown. First, because it uses cocoa vs. chocolate and second because of the authentic shiny top as as well as pure chocolate flavor. There is a trick to getting that shiny, thin top I learned from the folks at King Arthur Flour which means I ignored Alton Brown's instructions (a first for me). I also changed the baking pans twice. I've admitted before to rushing things along when it comes to cooling and eating a finished product and brownies are no exception. I typically bake brownies in a mini muffin tin using liners (or greasing well) because it means I can eat a hot/warm brownie without making the rest of the pan look like a chocolate massacre. Instead I can pop out a morsel, eat it warm and the only thing I've messed up is my mouth. For the second batch I did end up using a baking pan but I switched from his 8x8 recommendation to a 9x13x2 and boy was I glad. With the amount of batter this recipe makes using an 8x8 pan would have made for a monstrously thick brownie that would have taken forever to bake and likely been a bit dry around the edges.
See that batter? Shiny batter = shiny top.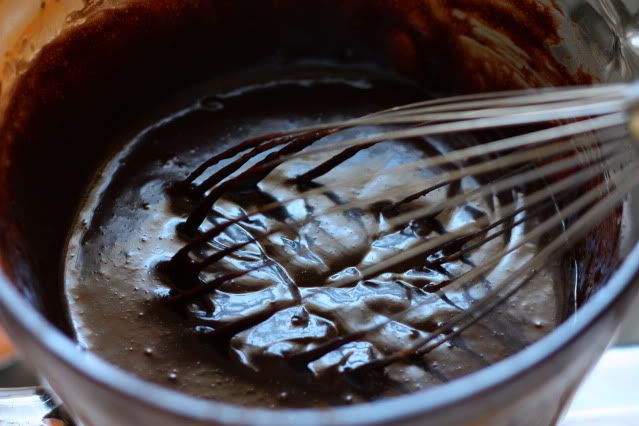 Cocoa Brownies
adapted from
Alton Brown
2 sticks of butter -
8 ounces
1 cup granulated sugar
1 cup brown sugar
1 1/4 cups cocoa
4 large eggs
1/2 teaspoon kosher salt
2 teaspoons vanilla extract
1/2 cup all purpose flour
Preheat the oven to 300 degrees and then prep your mold. If using a large pan, line with foil and then butter the foil. If you prefer the instant-eat mini muffin size then set out your liners or butter the tin. Then grab yourself a helper of the six year old variety.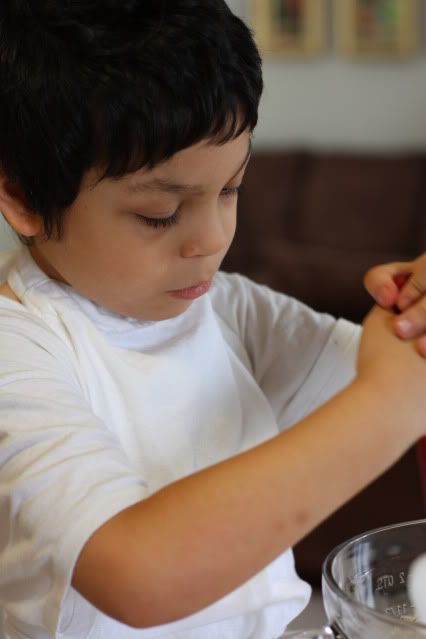 Place the butter in a microwave safe bowl and microwave until melted.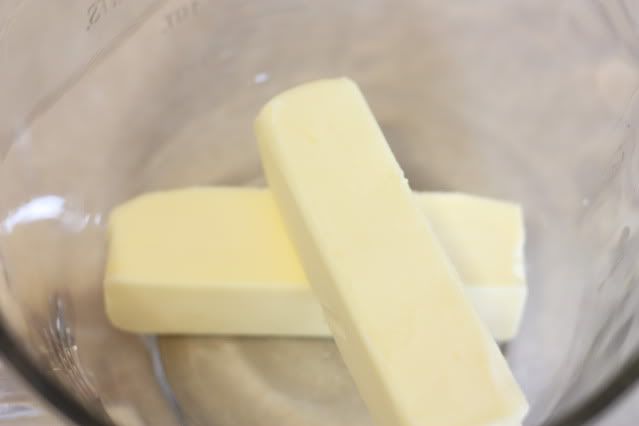 Add the sugars to the melted butter and mix.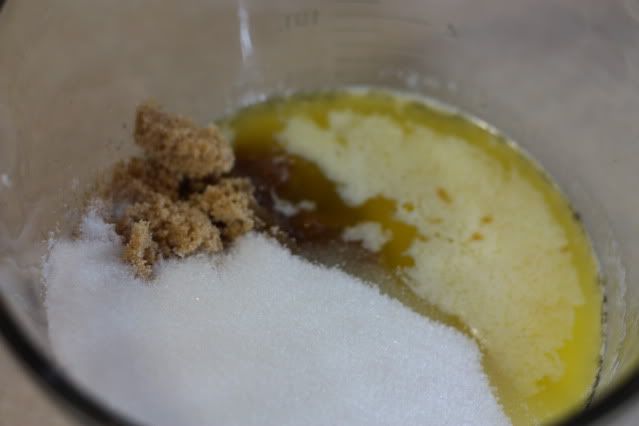 This is what the butter/sugar mixture looks like right after the initial mix. Smooth but still thick and a bit grainy.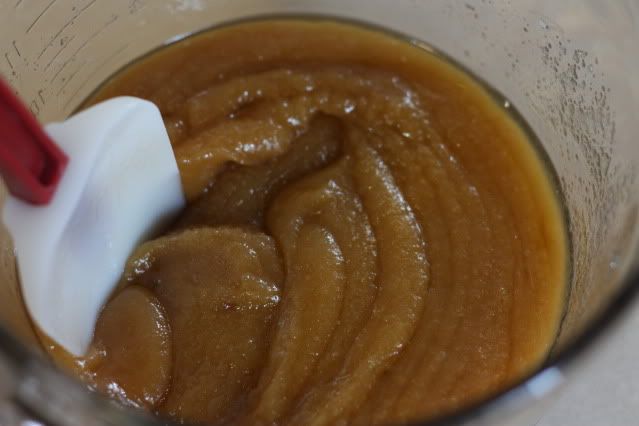 Microwave the butter/sugar mixture for 2-3 minutes to dissolve the sugar. This is the step that will give you a shiny top and also a fudgy texture. After microwaving, the mixture will be much more smooth and a bit thinner.
Add the cocoa and stir well to combine.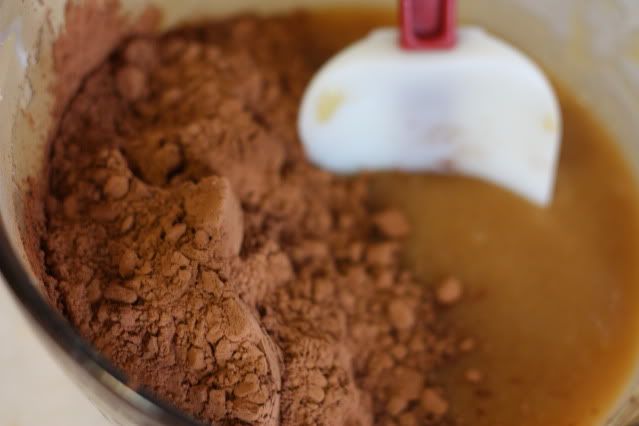 Oh yeah, getting closer now.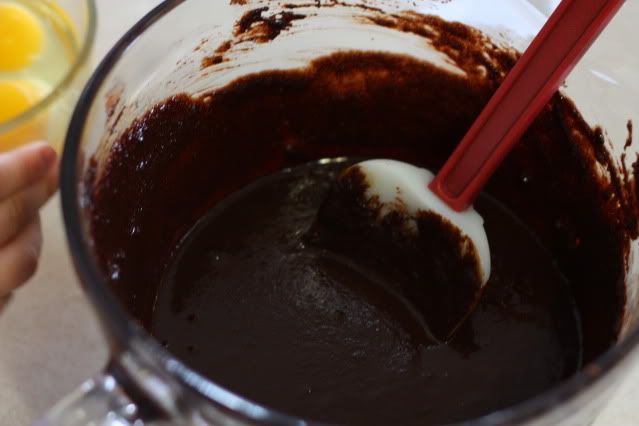 Mix in the eggs one at a time.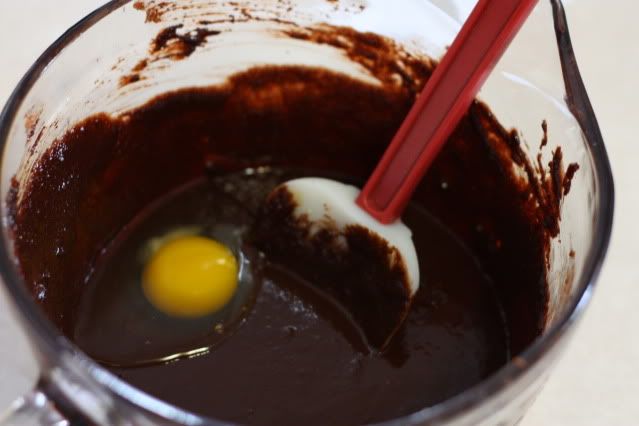 Then the salt and vanilla.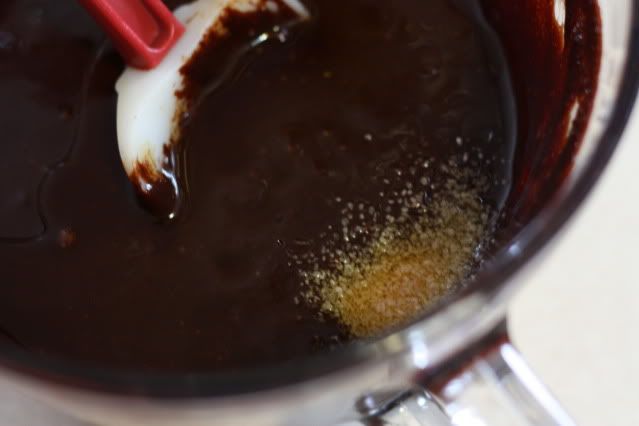 Finally add the flour.
Pour into your prepared mold and bake for about 45 minutes or until a toothpick inserted in the middle comes out with moist crumbs but no wet batter. The mini muffins will take less (about 25 minutes) so keep an eye on them.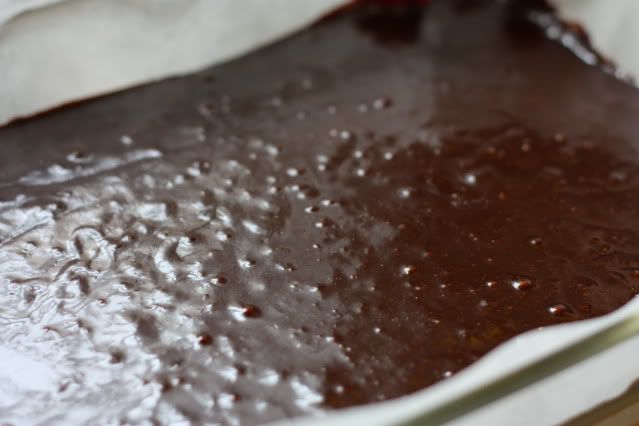 Then pay the piper.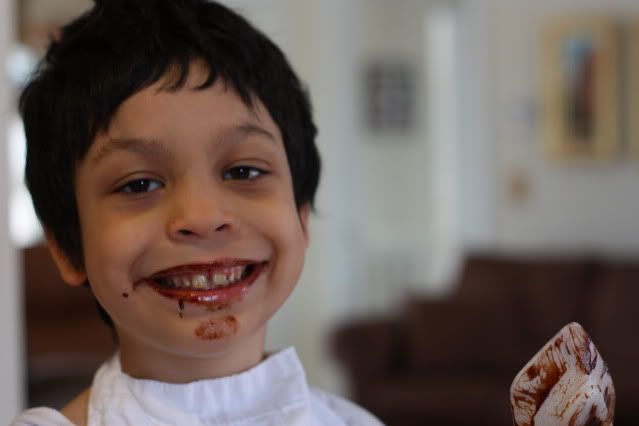 Shiny, crackly top? Check.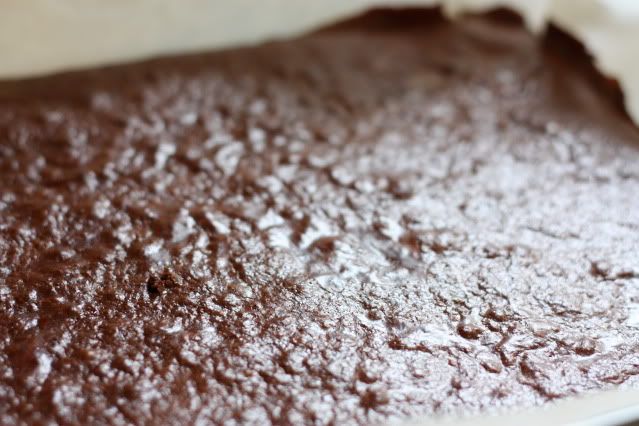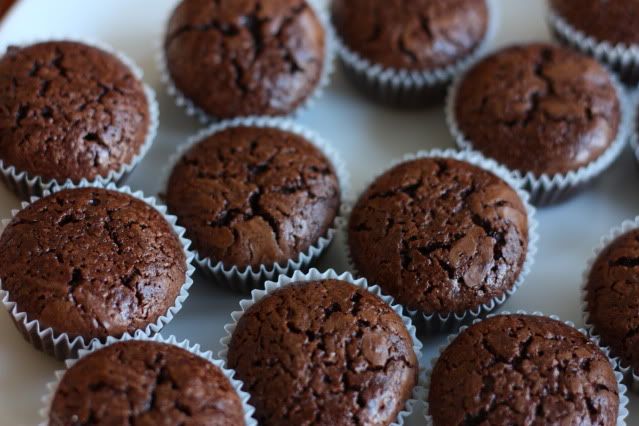 Now if you used a large pan you'll have to do the virtuous thing and allow them to cool before cutting but if you used the mini muffin pan you can dig in right away.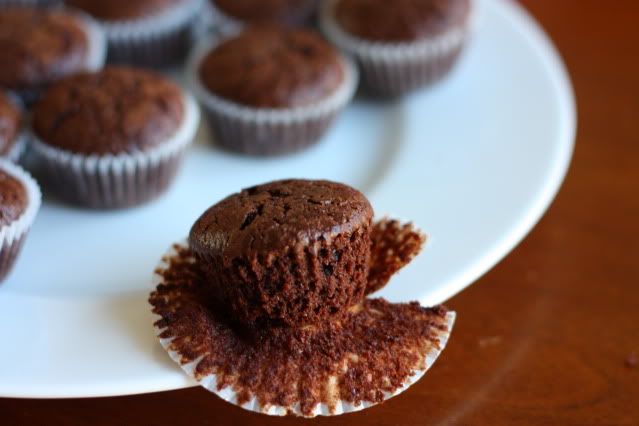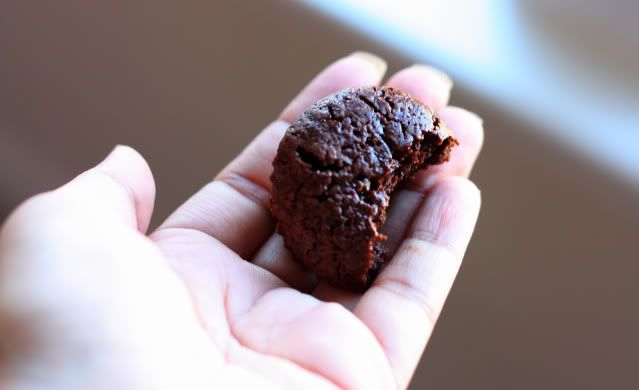 Once the larger pan is cool use the parchment paper or foil to lift out the whole pan of brownies out. Then cut with your favorite tool (I've found a pizza cutter to be a good tool).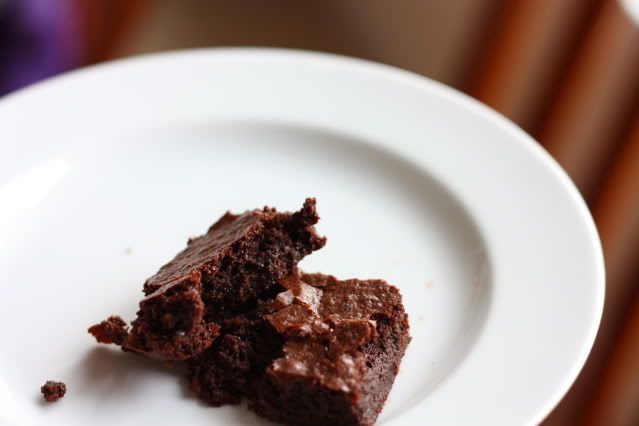 Mfffmmmmmfmghmmm.