Because it wouldn't be me to reign in and do reasonable. More hearts, left pile the ends still to be woven in, right pile all done. In the pile will be a one-of-a-kind quilted fabric heart too. Fiddly but fun.





For a person who loves to wear red and brighter pinks on her body, I sure do keep a lot of blue and green fabric/yarn.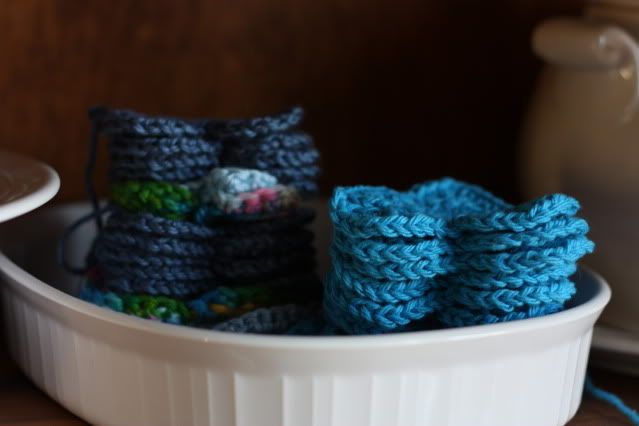 A new obsession. I saw these cute little letters on Creative Jewish Mom and decided to give them a try. One thing kept bugging me. I didn't want to have to give every bean a clear coat to protect the sharpie from rubbing off. Then I remembered a wood burning tool I saw at the store for next to nothing and thought it might work on a dry bean. Well lookie here, it worked just fine. I still need to practice my line formation with the woodburning tool and next time I'll nestle the beans in some playdough so my fingers and nails don't come precariously close to the

950 degree

metal tip. Ouch.