That's right, my dear old Dad is a ripe 60 years old today which led to a whole lesson on how that is
ten times
the current age of my oldest. It's great to see a kid's eyes get wide open as if your age in years translated into money. Needless to say he was impressed that Abuelo was 60 years old.
On a day like today in 1950 my grandmother became a mom for the very first time.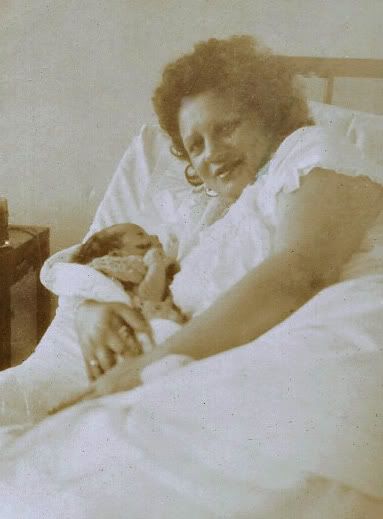 My father as a young kid. Surrounded by his cousins, I'm sure back then at his age there was nothing better than birthday cake and presents. He hadn't yet begun to obsess over Elvis so there's no tell tale high pompadour until much later. Too bad those pictures are in his possession.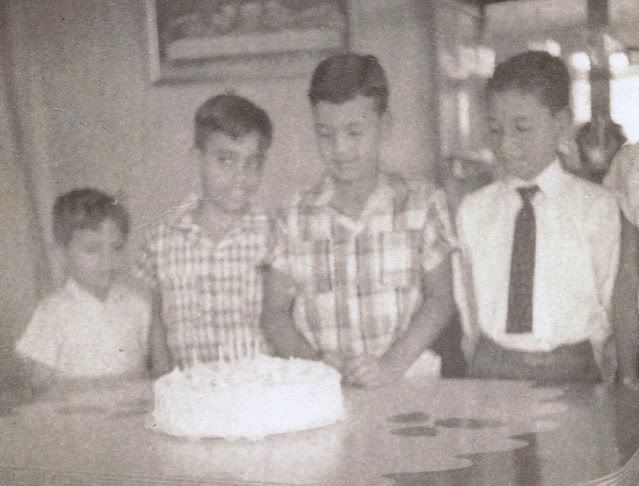 I've shared this one before but it still amazes me that I'm now officially older than my dad was in this picture with my sis and me. See? I told you from where I acquired "the look".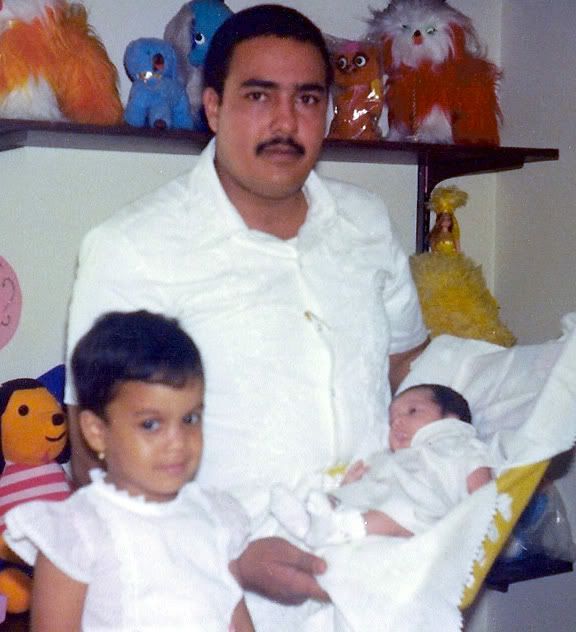 Now one from December. I think the grays have softened him a little. As a birthday gift I
won't
share the story of how he asked a then teenage me to dye his hair dark black and the "I Love Lucy" episode that entailed. Happy Birthday to you Papi, hope you are blessed with many more.