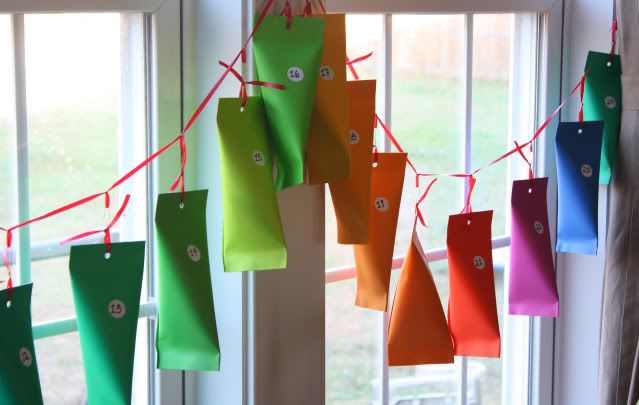 After the umpteenth time of being asked, "is it Christmas yet?" I figured it was time to set up the advent calendar. However, I think I may have traded one problem for another because now they're asking, "is it time to open up the advent calendar yet?" Oy.

I chose to hang it in front of the dining room windows since it really was a bit too big for the mantle and I felt, too busy for the tree. Command hooks (the wall-painting-hater's hook of choice) made quick work of hanging and curling ribbon functioned as the stringing garland.





It's hard to believe December 1st is around the corner but indeed it is.





At least we'll have a cheerful little addition to our Christmas decorating this year.