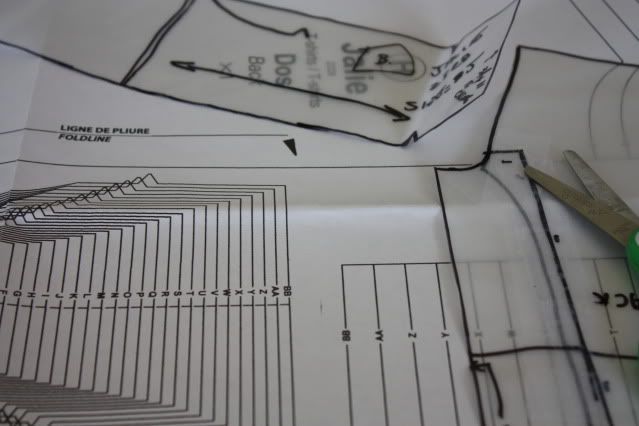 I bought this Jalie pattern last year in the hopes of getting my money's worth. I mean, boy's size 2 to men's size 52? It's a no brainer that it was worth the price in this three men household. I have been wanting to try Ottobre boxer briefs which are so popular amongst the sewing mamas but a larger size range that would include my husband won out. However, I did apply the method of simplifying this pattern to a two piece job. It was Maria on Sewing Mamas that published a tutorial showing how to merge the two side pieces and one back piece into a continues swath of fabric for less seams and also ease of sewing.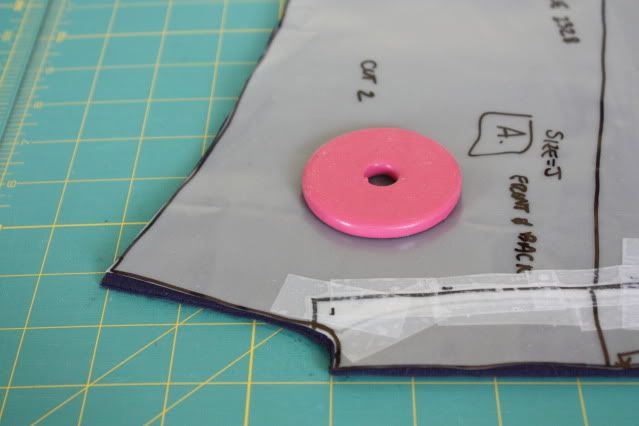 Also the Jalie pattern calls for a double layered access fly which is not something that the men in my home use. So I eliminated the double layered fly as well as the access portion making these just as easy as the Ottobre version. The solid navy is some cotton lycra knit I bought at Joann's eons ago and the cod piece knit is a cute little "Are We There Yet?" transportation print. I do have boxer elastic but decided for a casing elastic instead that I serged on and then folded down.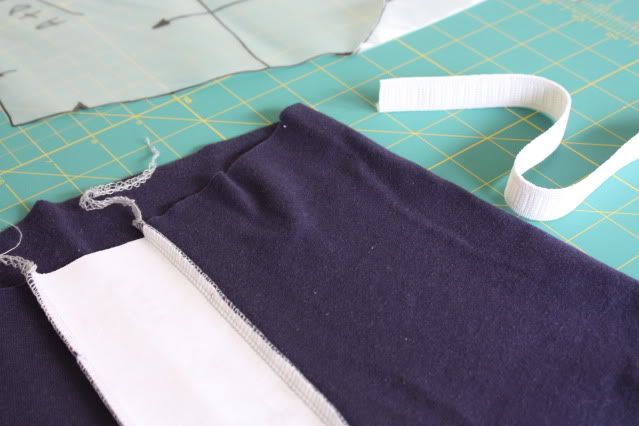 I used a triple stretch stitch that looks like a regular straight stitch but allows the fabric to stretch. The boy has tried them on and approved them for mass production. I can definitely see making a ton of these since it was all of an hour from tracing to sewing and that was with interruptions.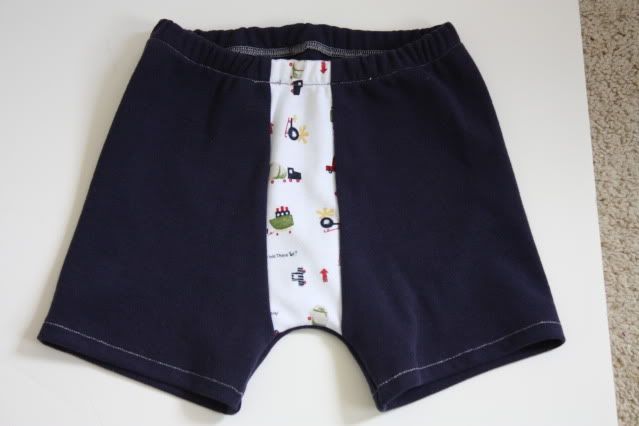 I will be making one tweak for next time. Since I like the option of using cute prints for the cod piece I will be widening up the center panel and taking off some from the side/back piece. Mr. Maricucu is also looking forward to his personally fitted stash of boxer briefs with one stipulation - no fancy nancy codpieces. Darn!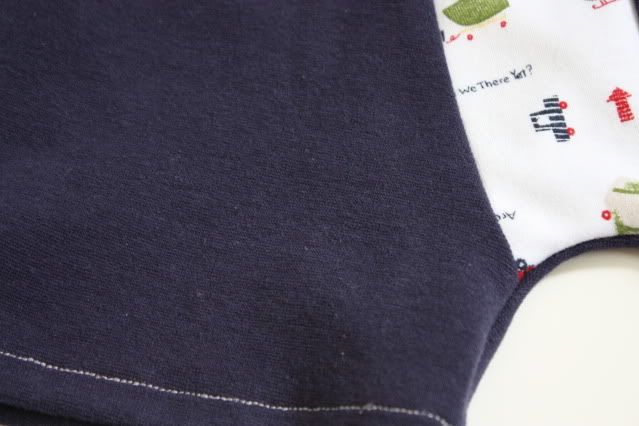 On the quilting front, the aquisitions department continues to thrive but never fear (at least for my sanity). I'm actually planning a second quilt which will include some of the precious stash and be my first stab at a proper binding.