The only explanation I can think of - Momma must sorely need many more gray hairs.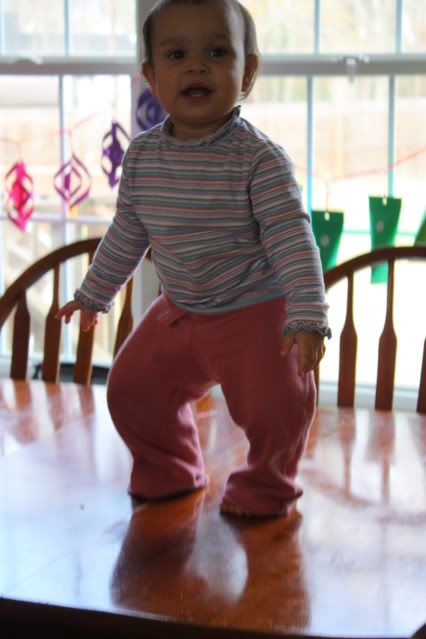 Of course, my priorities being what they are I grabbed the camera and she amped up the show.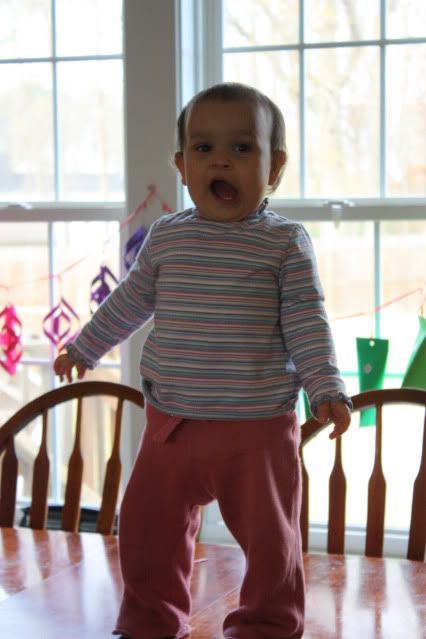 She's lucky she's so darn cute. Thankfully she's moved on from the climb everything stage and we're firmly in the "shriek to hear myself shriek" phase that I conveniently blocked out the last two times.