This came together simply because I had an extra package of puff pastry the other day. Also because I can't really resist watching any of Ina Garten's recipes without wanting to make every.single.one. Knowing that there was no chance of me waking up early enough to make these and then chill them, I made the pastries in the evening and placed them already assembled in the fridge. The following morning I baked them off.

Cheese Danish
adapted from Ina Garten

1 (8oz) package cream cheese -

room temperature


1/3 cup granulated sugar
2 egg yolks
2 tablespoons ricotta cheeese -

I don't usually keep ricotta so I used sour cream.


1 teaspoon vanilla extract
1/4 teaspoon kosher salt
1 tablespoon grated lemon zest -

about 2 lemons. I used about a teaspoon afraid it would overwhelm the filling.


1 box frozen puff pastry -

2 sheets, defrosted according to package instructions


1 egg + 1 tablespoon of water, beaten


First beat the cream cheese and sugar until smooth and slightly fluffy.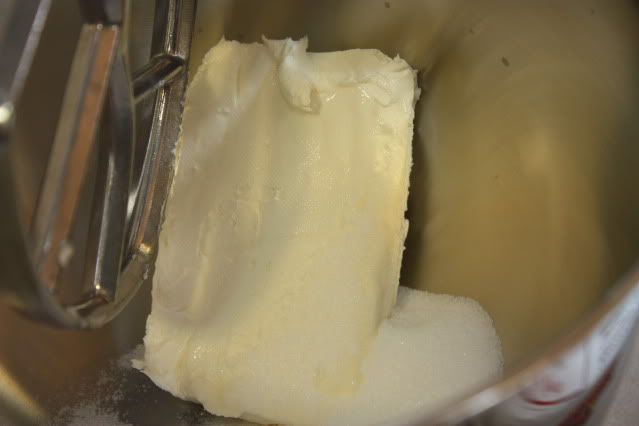 Add the vanilla, kosher salt, lemon zest and sour cream.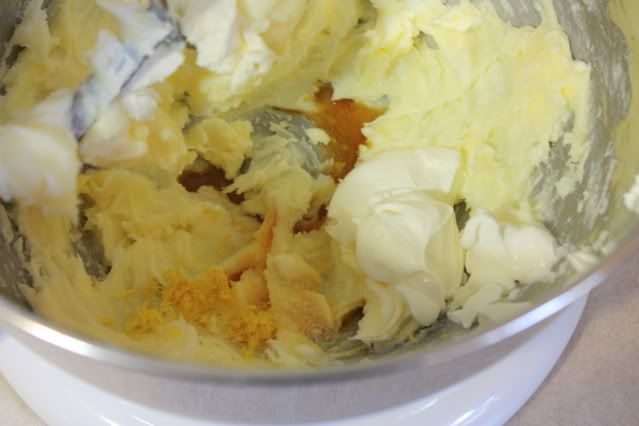 Then if you're as easily distracted as I am, remember to add the egg yolks. Hey at least this time they made it into the bowl. How many times have you put something in the oven then realized a crucial ingredient was still sitting on the counter?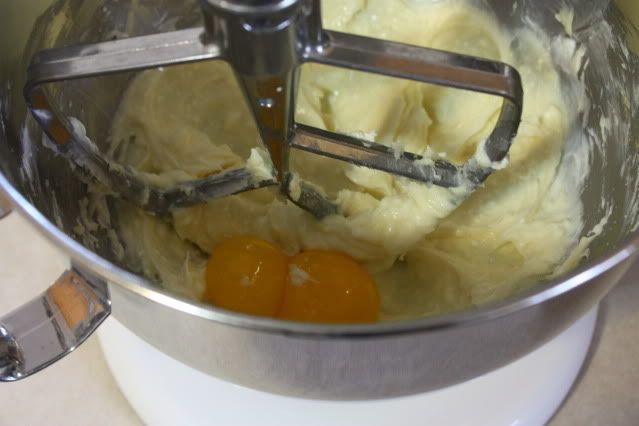 Beat until well blended, then chill while you work on the pastry.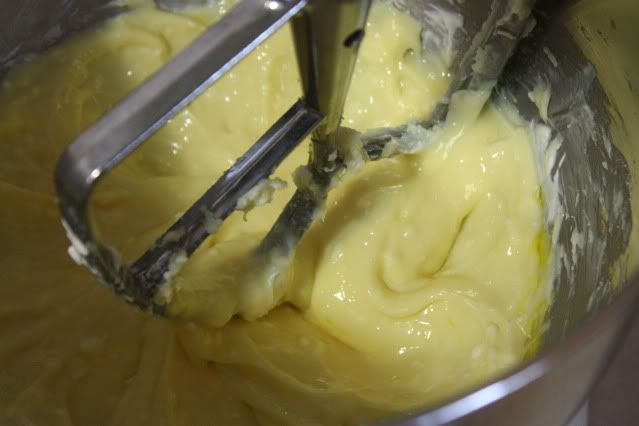 Roll the puff pastry sheet out until it's about 10"x10". Cut into four equalish squares and brush egg wash on all four sides. Place about two level tablespoons or one hefty tablespoon of filling on each square. Fold one corner in, brush with egg wash, then fold the other corner in. Transfer them to a parchment lined sheet pan and repeat with the second sheet of puff pastry.





My danish were pretty crowded but only to conserve fridge space. I spaced them out for baking. Sneak this into the fridge to chill overnight.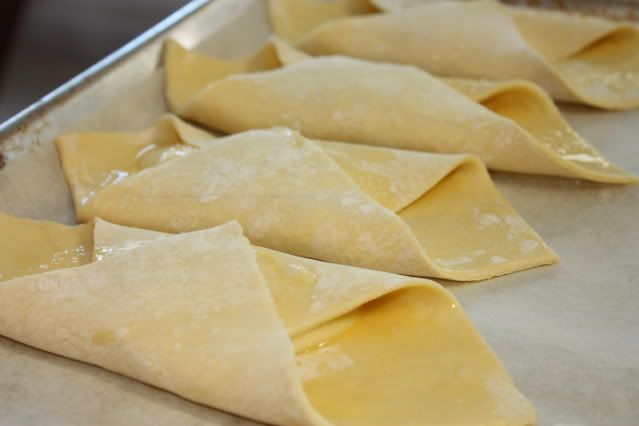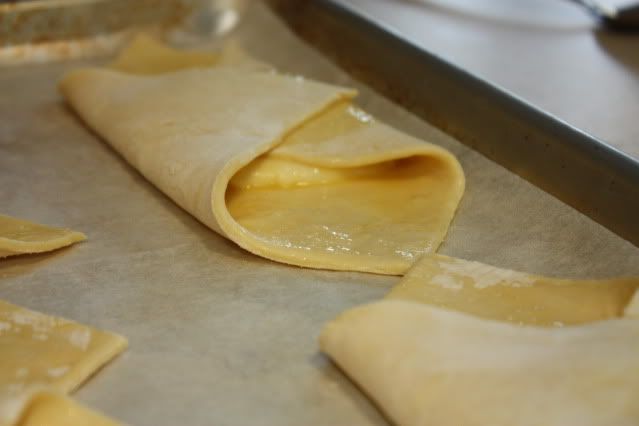 When the little ones woke us up, I preheated the oven to 400 degrees, pulled these out of the fridge and brushed with reserved egg wash. Wanting a little extra something I sprinkled some raw sugar on top.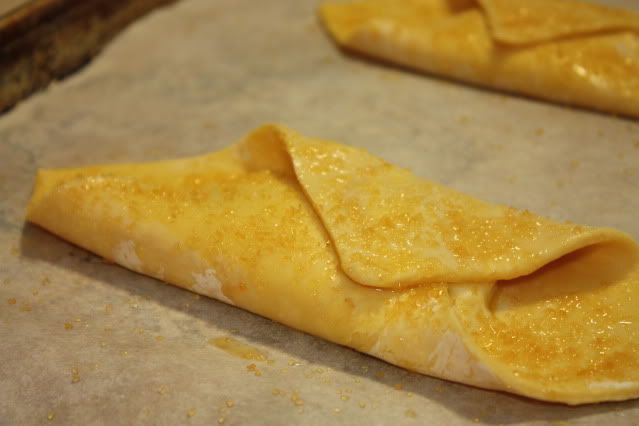 Bake for about 15-20 minutes or until puffed and medium golden brown. I went for the full 20 and mine were just a teensy bit on the overdone side. Still, they were pretty darn tasty. Not too sweet, crunchy and flaky with that wonderful cheesy filling.