Boy are these kids loving the very simple ritual. A little treat and an activity to do with momma, not much there but to them it's gold. Today they worked on construction paper mittens. My younger son has an obsessive fascination with me tracing his hand so I traced mittens around their hands and let them color those.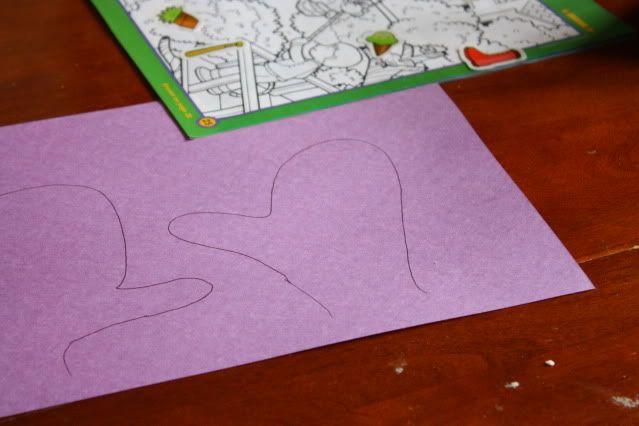 Regarding the advent calendar I didn't want to be left with empty spots on the hanging garland so I pondered making some felt ornaments (yeah, this late in the game, who am I kidding?) or even a paper chain until I saw someone post this wonderful
3D paper snowflake tutorial
. So I've been taking the opened tubes of paper and cutting them down to a square to repurpose into one module of the snowflake. See? Sort of a tear-dropish shaped ornament and the beauty continues even after we've used that portion of the calendar. Love it.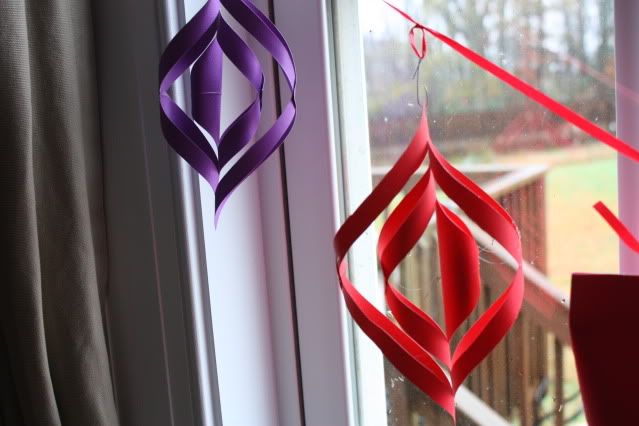 Although I'm feeling antsy since we don't have the tree up. Seems Thanksgiving weekend was the time to do it but I'm hoping by this weekend it will be up. My younger boy gave me a serious talking to after seeing the neighborhood lights saying, "momma, where our Christmas tree?!" Hands on hips, furrowed brow and everything.