. . . this is the only proper way to swing . . .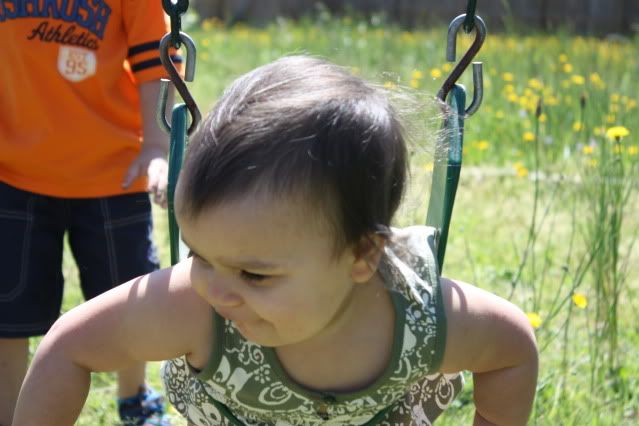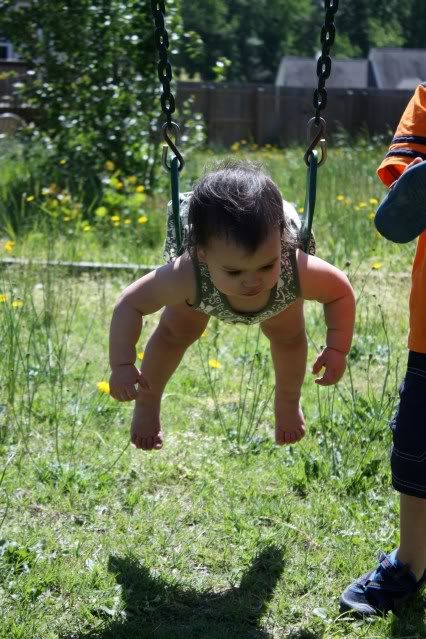 And if you
must
swing the proper way then fast is the only acceptable speed for you.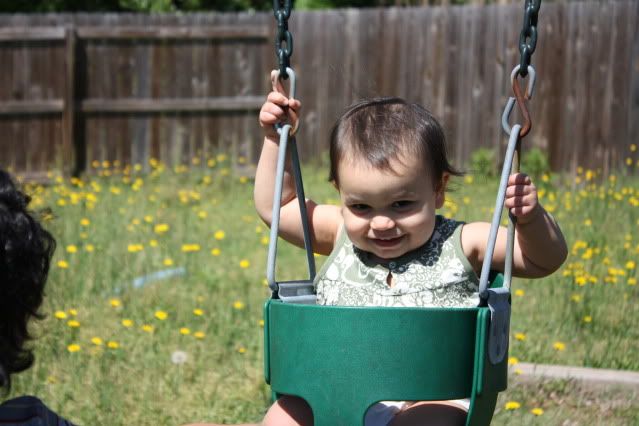 Of course it helps that your big brothers are more than happy to oblige.*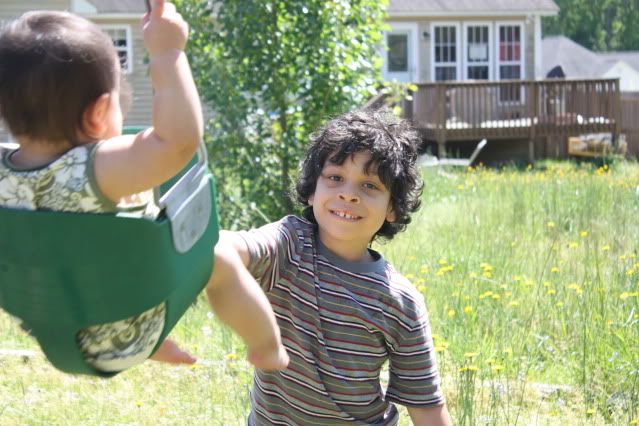 * Guess who's ready for his
summer shearing
? Also, momma is not so convinced that speed or alternate swing positions are safe for her babies. She just bites her lip and stays close by.