Yeah I missed two weeks. Not because I didn't take the pictures but because I kept trying to formulate a post in my head and by the time I did that would not have the time to post it. A bit of sickness, some all purpose busyness and before you know a week . . . or two . . . has past.
So I missed the second week of the seasons theme. Appropriately I caught what I expect to be the last of the rare North Carolina snowfalls of the season.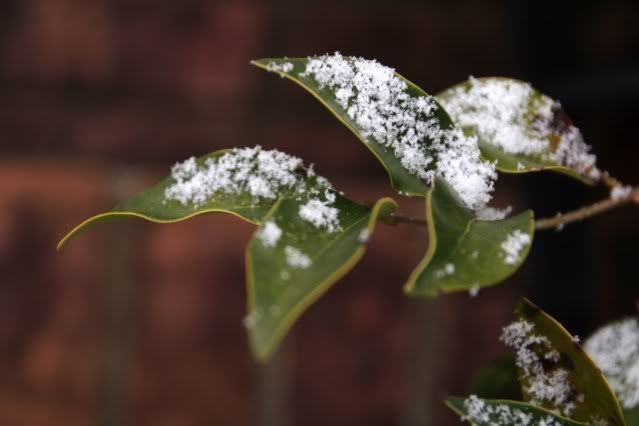 Last week's theme was lifestyle and right about now my lifestyle includes evening sessions of this. Mindless knitting that an ADHD person can crank out while focusing other mindless things like food network or shows I won't even mention on Bravo. If anything it at least makes me feel productive even if the load of clean laundry remains sitting next to my knitting basket unfolded. Sometimes sanity trumps the to do list.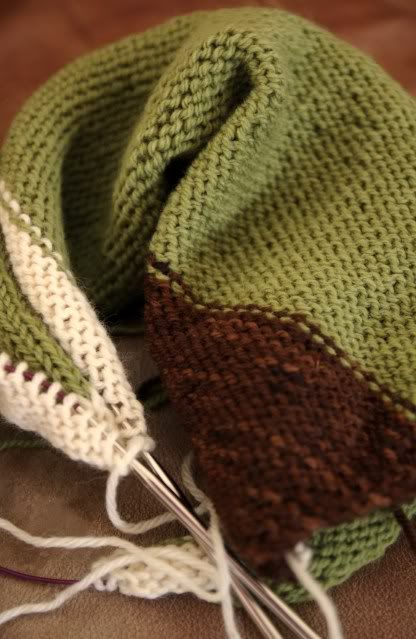 I have managed to do other things but somehow, perhaps the winter blahs, don't make it feel worthy of documentation. I promise to post more when the dreariness wears off, or I get more sleep. Whichever comes first.