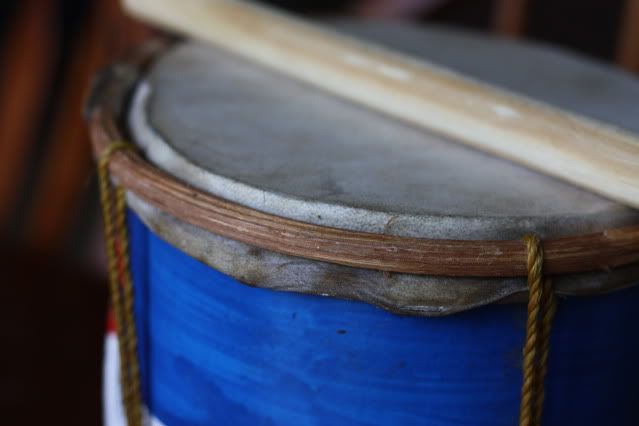 Oh just a drum,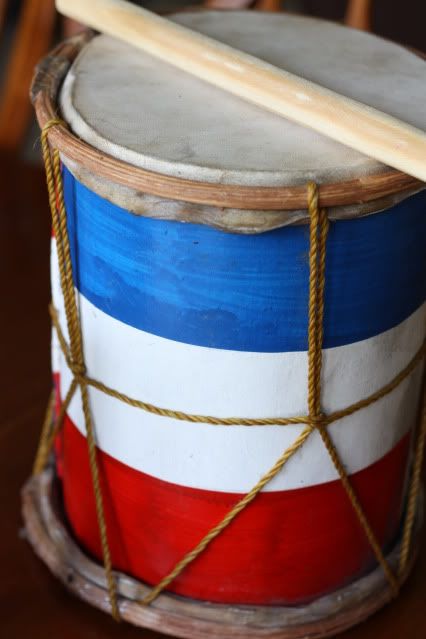 Some maracas,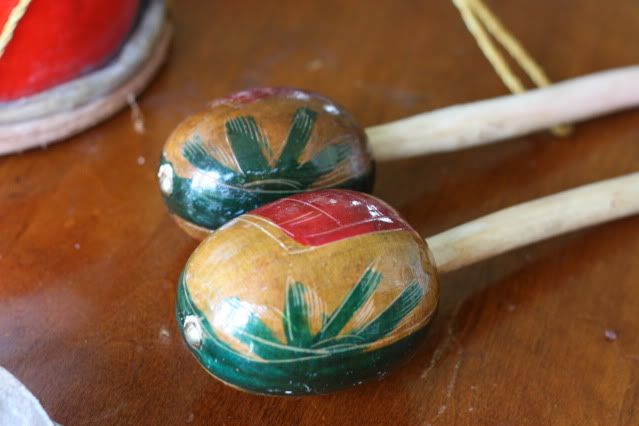 A tambourine,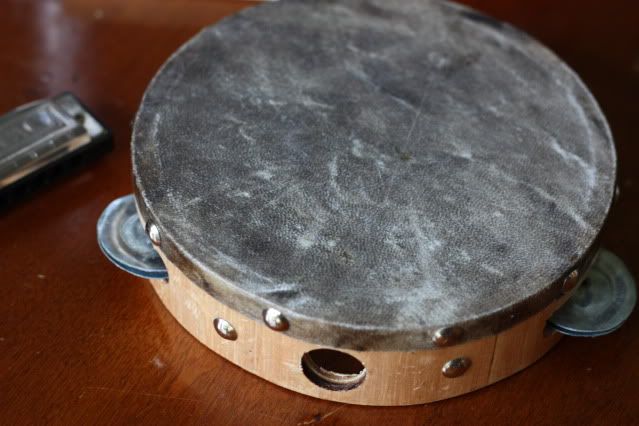 And this lethal
quira
(thank goodness it wasn't in her carry on),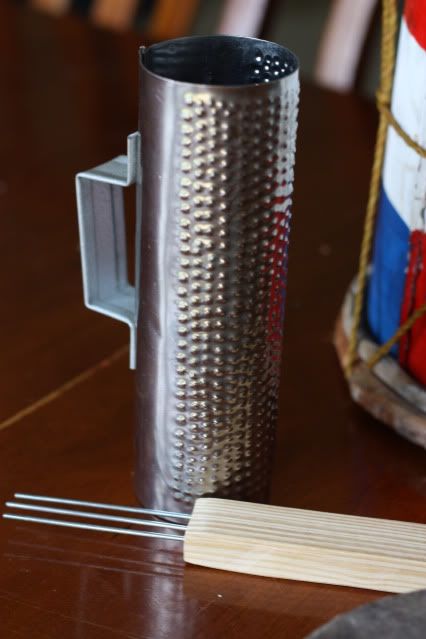 Yes that would be my mom, aka Abuela's doing. Now before each parent cringes in horror at the thought of a grandparent showing up with the equivalent of a percussion section as a gift, I asked for it. I really did ask for it. Promise. See in June when my mom was partying her soon to be 60 year young patooty at my
grandfather's birthday party
she mentioned she was having trouble coming up with gift ideas to bring back for the boys. I told her that she didn't have to bring anything but if she felt she
had
to that I would love some instruments for the kids and to use in our homeschooling. No I have no visions of us as the Partridge Family, just wanting to let the kids bang out their preferred rhythm without worrying about expensive gear. One of the markets in DR sells these for a song (ha!) and I remembered how much fun we had as kids with the drums just like that flag painted one on my table.
That would be how my mom found herself explaining away not one but two sets of instruments (for both sets of grandchildren) to a US customs agent. A whole suitcase worth of instruments mind you. She just shrugged her shoulders and said, "it's for my grandkids" and apparently he believed her. Like I said thank goodness the guira picks (3 very pokey metal tines) were not on her carry on or I might have gotten a call from a TSA agent holding my mom for questioning. But thanks to her we now have a rocking family band to which we've added the collection of harmonicas that have somehow made their way to our home over the last couple of years.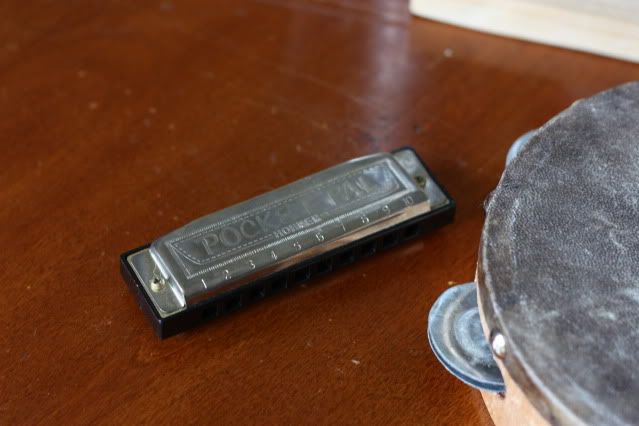 And if you come to my house a certain little two year old might treat you to her version of the blues.
Here's a proper use of those instruments and featuring the voice of the Dominican equivalent of John Lennon, Bob Dylan and P Diddy all rolled into one -
Juan Luis Guerra
. I dare you not to get up and dance.