Seriously is there
ever
a time one can utter the words hot cocoa and not tack on mmmm, yum or groan? I know I can't. Growing up Dominican meant we had plenty of hot chocolate/buttered toast breakfasts. However visiting my grandparents in Dominican Republic proper meant you were on the euro meal schedule. Hearty breakfast, large midday meal, and a light supper. The evening supper could be anything from a fresh bowl of milk based oatmeal, a light meatless spaghetti or hot chocolate and a toasted cheese sandwich. For a picky eater, making it through the minefield that was a large midday meal was worth it to finally get a treat for supper.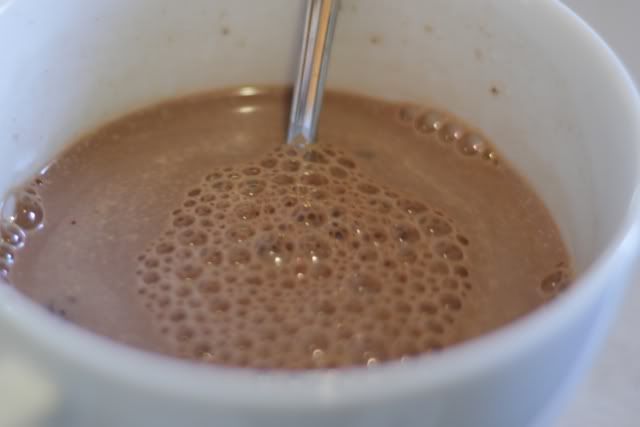 Suffice it to say I make hot cocoa/buttered toast breakfasts often in my home. And if there's even a whisper of cold weather then we might break out the hot cocoa for an afternoon warm up too. I typically make it on the stovetop. Just the side of the Hershey's cocoa canister recipe, nothing fancy (except for the
homemade vanilla
). Made with whole milk it's very tasty and if you really want to gussy it up do what my mom says they did growing up - add a large spoonful of peanut butter while stirring up the hot chocolate and beat it frothy with a
molinillo
.
However somehow one of these little puppies made it to our home.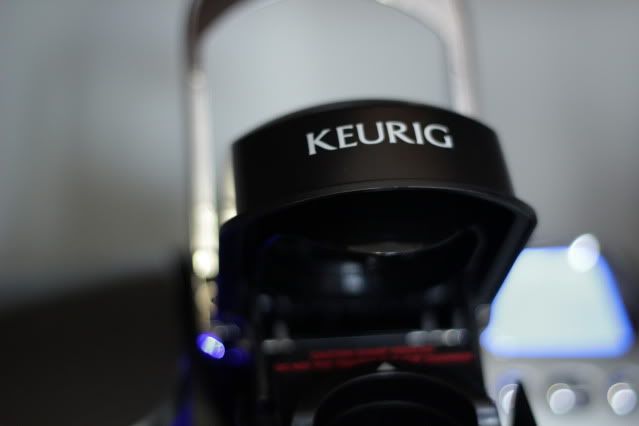 I'm not saying how or who's responsible but it's definitely been put to use. Although as much as I like coffee I can't drink that all day long nor make it a habit of drinking it everyday. I began to think it might be nice to have instant hot chocolate. Then I thought some more. Most of the recipes for homemade hot cocoa mix involved non-dairy creamer - filled with hydrogenated oils. Remember me? I'm not
afraid of the fat
but I don't consider hydrogenated oils real fat. I'll eat butter, olive oil and coconut oil until the cows come home but hydrogenated oils are just something we avoid as much as possible. Then I remembered that good 'ol Alton Brown (the loquito as my mom has dubbed him, translates to "the little crazy one") has a hot cocoa recipe and he too isn't fond of freaky deaky ingredients. Sure enough his recipe for hot cocoa involves real sugar, full fat powdered milk and natural cocoa plus a few other ingredients. Better yet, it could be made with hot water *eyeing Keurig in the corner*. Meaning the perfect storm of indulgence had now descended upon my kitchen. Hot cocoa in under a minute? Here's what I thought:
Give yourself bonus points if you remember the movie that featured this song. That's back in the day for you young whipper snappers.
Back to the hot cocoa. Within two days I had tracked down full fat powdered milk. Most of the stuff in the brick and mortar stores is non-fat which to me tastes like dishwater even when it's not powdered. However if you're lucky enough to live near a large Hispanic population or near some fancy food stores you'll find NIDO powdered milk or some European full fat powdered milks. I bought the NIDO (in a can that were it not for the hot cocoa mix would last me until next year). Be sure to buy regular NIDO milk and
not
the NIDO Kinder (which is a fortified drink/formula).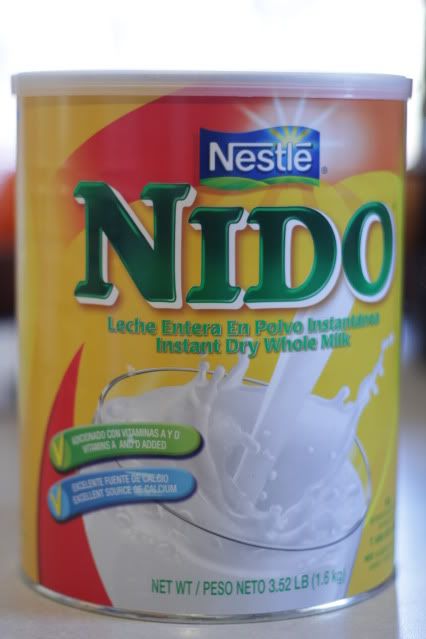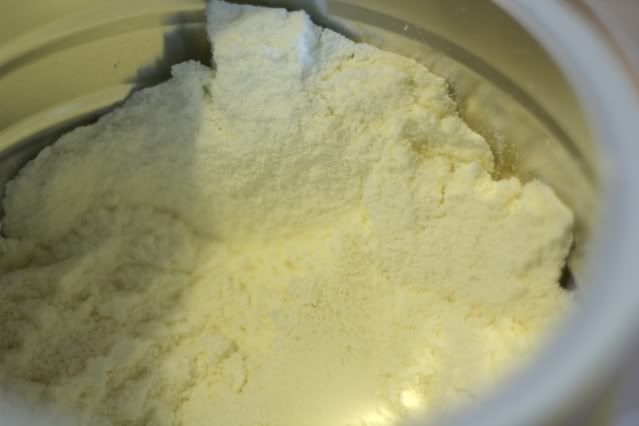 Now I'm used to adding vanilla to my hot chocolate and since I'm efficient (read: lazy) I mulled over how to add it to the mix. I thought about taking my little leftover pieces of vanilla bean and grinding them up with the powdered sugar first to have the full vanilla flavor but then worried my food processor might just gum them up. Plus that's too much work (yes I just said that). I finally remembered that my
homemade vanilla
is just alcohol and would not compromise the shelf-stability of my cocoa mix. So I drizzled in some vanilla to the powdered sugar step and made sure it was well blended. Also, don't skip the cayenne even if you think you won't like it. The cayenne makes the chocolate taste even more rich not spicy. However, here's a tip. If you do like a bit of heat/spiciness then add a few more shakes of cayenne into the powder in your own cup, stir then add the hot water and stir some more. You'll get tons of back of the throat heat with no burning on your tongue due to the dairy. Absolutely delicious.
Oh and if you're *ahem* running out of gift ideas this makes an awesome gift for pretty much anyone (barring dairy allergies). However, on that note this is the perfect thing for people with dairy allergies if you use safe brands. Just make the base mix without the powdered milk and add about 50% of the recommended mix amount to your cup of warmed milk alternative (nut milks, soy milks, etc.) Pow! Safe hot cocoa mix for your dairy sensitive loved ones. Also, if you're wanting to incorporate xylitol or erythritol as the sweetener instead of all or part of the sugar it's quite simple to make a powdered version. Just whiz up 1 cup sweetener with 2 tablespoons of cornstarch in a food processor until it's powdered. Xylitol pretty much substitutes in equal quantities (although watch the um, side effects) and erythritol is one I haven't used but is only 70% as sweet as sugar thus you'd need roughly 2 1/2 cups for this recipe. Again I haven't tested it with the alternative sweeteners, so proceed with caution.
Hot Cocoa Mix
adapted from
Alton Brown
2 cups powdered sugar
2-3 teaspoons of vanilla
(no water/glycerin based stuff, only alcohol based as I haven't tested the stability of anything else and mold is not yummy in hot cocoa)
1 cup unsweetened cocoa
(dutch process is listed in the recipe but I've used the natural as well with no ill effects)
2 1/2 cups powdered milk
1 teaspoon table salt
(any fine salt will work)
2 teaspoons cornstarch
1 pinch cayenne pepper
(about 1/8 of a teaspoon, maybe less)
I read somewhere that when you make homemade mixes like this, the most important step is to mix it well either by sifting or some other thorough method so as to incorporate the powdered milk very well and avoid the telltale look of not quiet mixed in cocoa powder. I immediately thought of the food processor but if you have a big blender (this is a pretty big batch) then use that.
First add the powdered sugar to the food processor.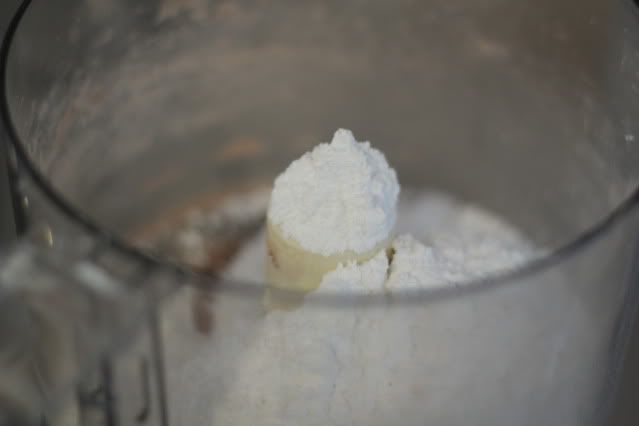 Then drizzle in the vanilla. I eyeballed it to about 2-3 teaspoons.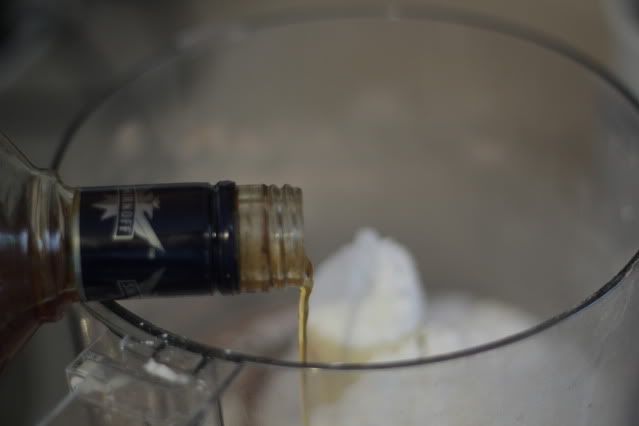 Then mix well. I found I had to scrape the side and bottom a bit to make sure the wet vanilla blended well back into the powdered sugar. It looked a bit like biscuit dough right before adding the wet ingredients.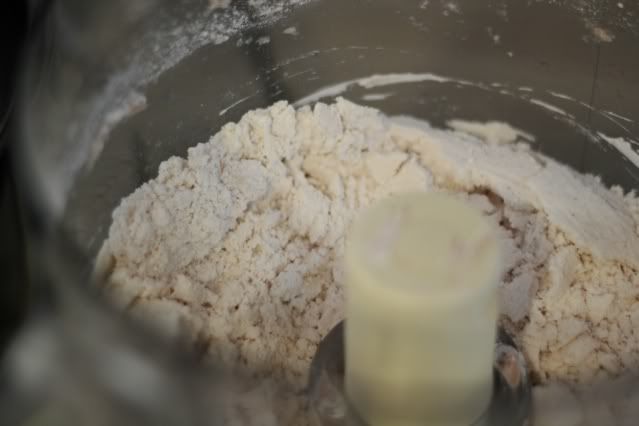 After blending in the vanilla well, add all the other ingredients to the food processor.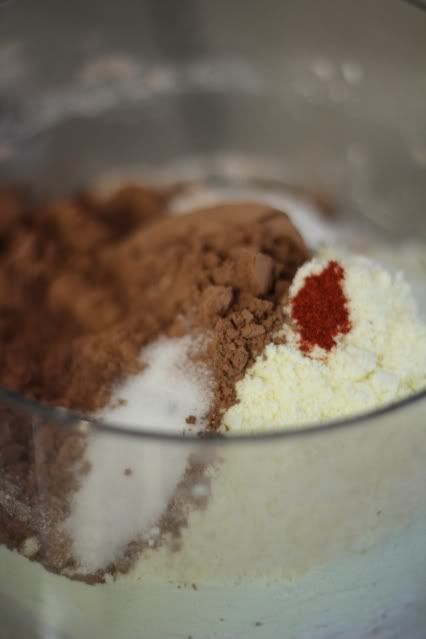 Blend well again scraping down the bottom and sides to be sure that everything is thoroughly mixed. You may want to take a whiff right about now.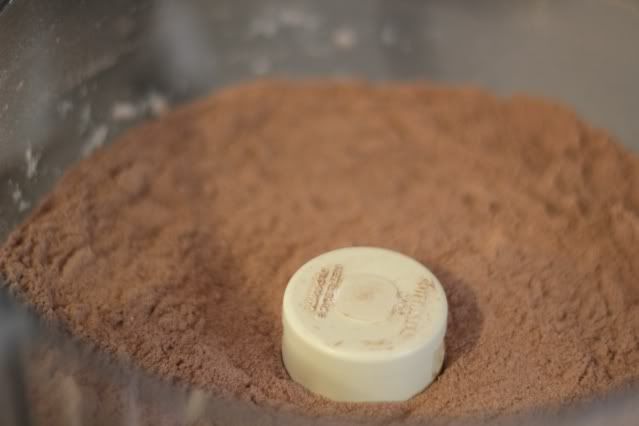 That's it. No really. All that's left is to package it up. Around here that usually means a mason jar but I'm eying that humongo powdered milk can for the next double or triple batch of cocoa mix.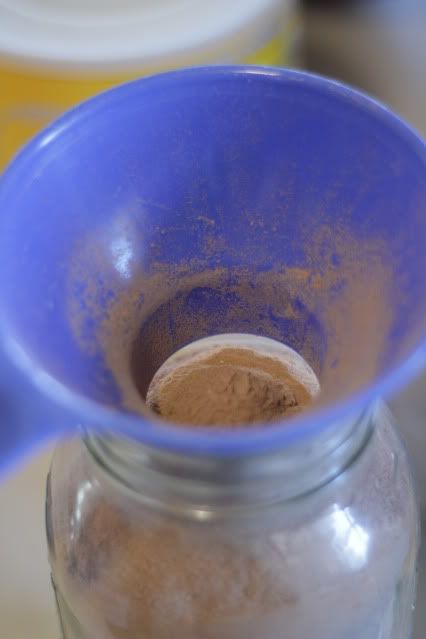 Label it for family members who will inevitably want to make cup after cup of cocoa. For our tastes I've found 3-4 heaping tablespoons (or soup spoons) for 6 oz of cocoa ideal but tweak it for your tastes and then label the jar accordingly. See, I just gave you permission to make a test run all for yourself. You know, for tasting purposes of course.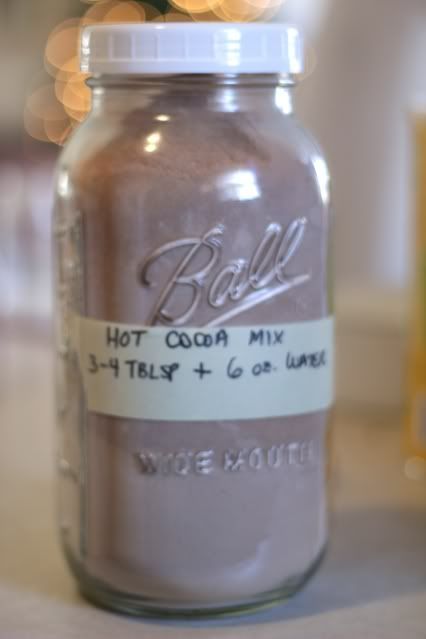 So how easy is this? Well let's take a look. Just plop the powder in the mug or cup.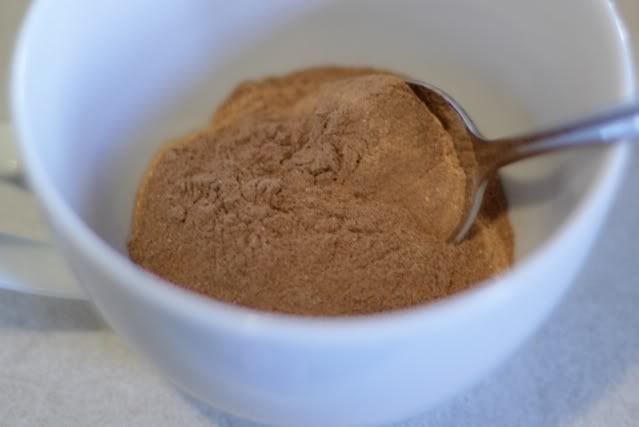 Add hot water and stir.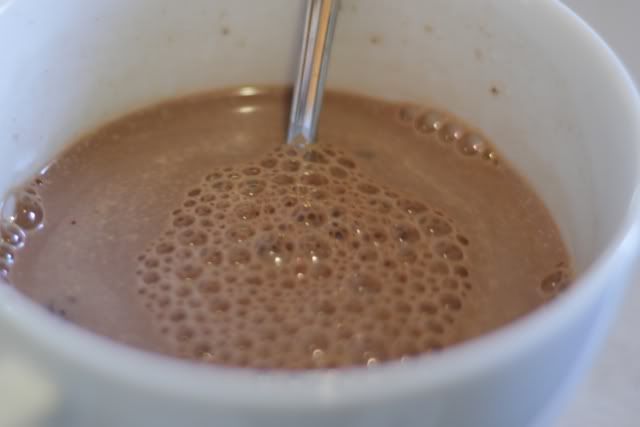 If you've got some whipped cream hanging around then by all means please guild the lily.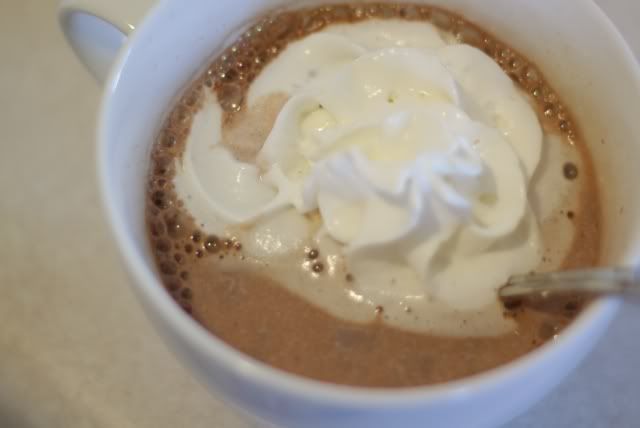 But then don't tell the kids because this is all that will be left.