Yes, the furkids, our four legged therapy, what have you. For some reason Mr. Maricucu and I ended up with three dogs way before we had kids. Yes we were crazy but there was a good reason (at the moment) for each additional dog. First, let me admit that I grew up terrified of dogs. My mom was terrified of dogs and even my grandmother so this was definitely a multigenerational thing. The only dog I ever pet before I was 18 years old was my uncle's black lab who was so old the poor thing would let us kids ride him bareback just to not put up a fuss. So what happened at 18? Well my mother got a case of early empty nest syndrome. By that time she no longer had any babies and someone that had taken in a chihuahua, suddenly couldn't take care of Kathy. So my mom (you know the woman supposedly terrified of dogs) offered to adopt her. Kathy hit the canine jackpot. My mom, my grandmother and now three almost grown kids all doting on her. Flitting from lap to lap and becoming my mom's pseudo baby. So we grew a little more comfortable around dogs.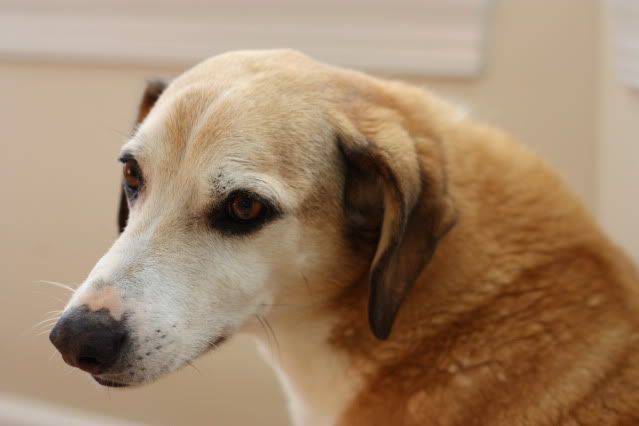 Then I married Mr. Maricucu, a dog person. He grew up around dogs, lived with dogs as an adult and just loved them. We both knew we'd end up getting a dog, the timing was just an issue. When we first married we were living in an apartment and both working full time but one evening we both decided to do a little searching on one of the rescue web sites. Word of warning, you never just "go look at dogs". You just don't. You always end up finding one you absolutely fall in love with and then it's all downhill from there. We saw Charlie's picture and there was no turning back. He was a beagle/hound/unknown mix, around 2 1/2 years old at the time and was found roaming a construction site. The construction workers had taken to feeding him until finally one of the local rescue volunteers picked him up and nursed him back to health. We had to go to the volunteer's home to see if Charlie liked us (yes an interview) and from there she visited our apartment to check things out. Charlie was so skittish. It seems he suffered some form of abuse since my husband just reading and rattling the newspaper would send him nervously to another room. In a few months when our lease was up we rented a home with a fenced backyard and moved with Charlie.
Then like most dog owners we realized Charlie needed a companion and we began the interview process for another dog. A young couple had a large lab puppy up for adoption that they could no longer keep. We observed both dogs playing together but quickly realized that poor submissive Charlie would not do well with such a large and active puppy. We kept looking. One day as we were walking our local fleamarket we saw a very obvious accidental litter of puppies up for grabs. All beagle/terrier mix puppies, half were furry as poodles and the other half smooth as labs. Mr. Maricucu and I again fell prey to the heartstrings and ended up coming home with a six week old Lucy. Charlie seemed to be okay with this new little pest but he seemed less than impressed. He'd nose her onto his bed while she just wanted to nip at his tail and hind legs. I could tell the look in his eyes said, "why would you bring home this thing?" But she grew up, they played together and kept each other company in the backyard during the day. Yes, Lucy never really gave up pestering or bossing Charlie around. Somehow she thinks she's the alpha dog and Charlie doesn't seem to have it in him to put up a fight.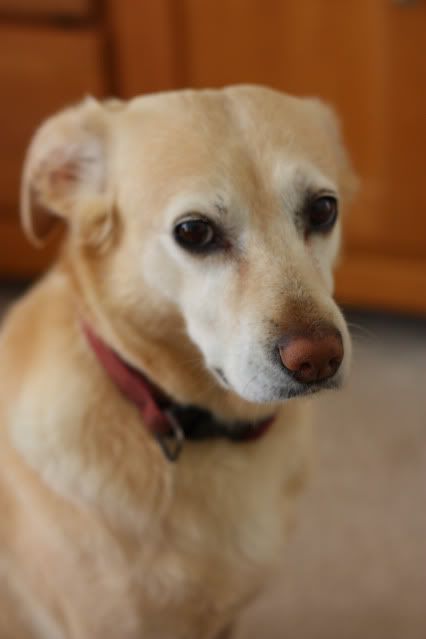 Wish I could say that was the end of the story but no, we once again fell for another dog. Unintentionally of course, but isn't that always the case? A couple of years after adopting Lucy a coworker of mine sent out an email with a picture of the most adorable little poodle mix puppy and I, in jest, forwarded it to Mr. Maricucu with an "aww look at this puppy". He responded, "When can we go see her?" Oh boy. So off we went to go see another dog and yes, that same afternoon we came home with Emma, a six week old poodle/beagle puppy.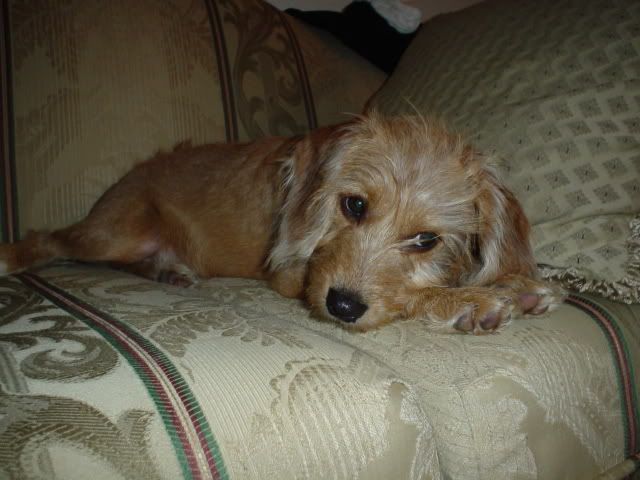 Lucy and Emma were all over each other once Lucy laid down the law that she was in charge. Emma, being all frenetic puppy, didn't really care so they got along just fine. Charlie was just thrilled that there was someone to entertain Lucy. All in all, these three dogs of ours were getting along swimmingly. Then, we had kids and while the dogs were not enthused by the grabby baby stage (fear not we gave the dogs gated space away from babies during that stage), they grew to put up with the kids. We had a good 9 year run with the dogs and the kids. Unfortunately we had to rehome Emma last year. Long story short but after countless attempts at keeping her safely enclosed in our home and in our fenced backyard Miss Houdini would escape in 2 minutes flat only to roam the neighborhood, bark at other dogs and return all matted with mud. We feared she would either a) get hurt or worse killed or b) she would get aggressive and try to bite someone. We were not comfortable with either scenario so after almost a year we found Emma a fabulous home, much like my mom's home suited Kathy. She is now a beloved lap dog to a semi-retired couple who can keep her mostly indoors, loved and most of all safe.
So now the head count is down to Charlie (11 years old), Lucy (about 8 years old) and the soon to be four children. The dogs are still loved, although by a much rowdier gang and they alternate between scaring off squirrels in the backyard and barking at the mailman from inside the house. I get sad when I think of the inevitable day that something may happen to one of them and how the kids but most of all how Mr. Maricucu will take it. Just having to rehome Emma was difficult, he was very sad to see her go. The other dogs whined and looked for her for weeks while the kids still ask about Emma as if to see if the story has changed. I can't imagine what it will be like when one of them passes away. In the meantime we enjoy our crazy household of dogs and children that most days will have me grumbling but not all days. Some days are quite nice.
Lessons learned: Potty training is nothing compared to housebreaking a dog. Nothing I tell you.
Chasing a couple of dogs down the street after work and in four inch heels is not fun.
Neither is finding your dirty laundry chewed up ( because ewww, what is it with dogs and underwear?)
Dogs listen way more than children. 'Nuff said.