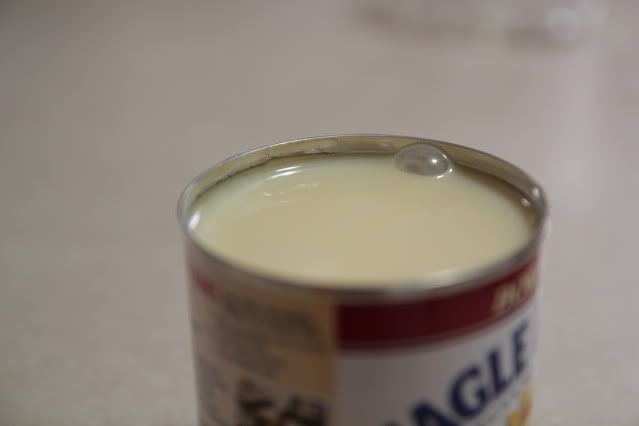 Today's post is both my
Project 52
post for this week as well as my latest obsession. Chai. It almost sounds like "sigh" which is precisely what I do when the spices hit the heat of the tea. My body actually sighs. This week's theme for
Project 52
is Seasons and chai has become my ritual for the winter season.
Besides, any recipe that starts with popping open a can of condensed milk has my interest peaked from the get go. Technically this recipe is for a chai mix that keeps in the fridge for up to 6 months (not that yours will last as long if you actually like chai). But what's
chai
? Spiced, milky, sweet indian tea. Usually the spices are simmered for a while in a combination of milk/water then strained and the tea briefly brewed in the spiced liquid. Black peppercorns, cardomom, cloves, ginger and cinnamon all are common chai spices. If you like holiday spice you're likely to love chai.
Now a while back I was catching up with reading Amy Karol's blog and saw her post a
chai mix
. At the time I was not a tea drinker but I bookmarked the recipe. In fact, I'm pretty sure I've 'fessed up on here somewhere that my preference for tea has always involved the powdered instant iced tea which horrifies the sweet tea soul of my southern bred husband. I just was never into hot beverages and if I wanted caffeine then I was either going to drink cola or the vile powdered iced tea. Period. End of Story. Or so I thought.
Fast forward to this year when I'm shaking things up including now drinking tea - real tea for some ADD coping benefits. I won't go into the long winded explanation but it's all about the l-theanine and dopamine if you want to
google
and how it helps my slightly off kilter brain. Hello, my name is Marielle and I'm a black tea drinker. First, I drank it cold and unsweetened like some bitterly brewed medicine that I had to endure several times a day. Quickly I realized that was no way to do things so I splashed a bit of lemonade into my sipping tea and Arnold Palmered my way through the day feeling quite devious if I say so myself. I also revisited
Alton
Brown's
wisdom on tea because I figured there had to be a more common sense approach to tea. Right away I learned how to brew a smooth cup. After downing my first ever cup of smooth, hot tea and actually enjoying it, I remembered the chai concentrate recipe. I hit the pantry for the ingredients and mixed it up. I tried it, let he kids try it and then had to fend them off the dregs of my cup only with the promise that I would fix them their own. Definitely a success.
The original recipe calls for cardamom which I don't keep around the house so I increased the cinnamon. I also remembered my mom mentioning that in Dominican Republic allspice is referred to as the peppercorn of the Caribbean so in went the allspice. I'm sure you could try ginger or even *gasp* stick to the recipe and use cardamom.
Chai Concentrate
adapted from
The Oregonian
1 (14oz) can of sweetened condensed milk
1 teaspoon granulated sugar
1 teaspoon ground cinnamon
1/2 teaspoon ground allspice
1/2 teaspoon ground nutmeg
- definitely try to use fresh
1/2 teaspoon ground cloves
First the labor intensive part. Opening up the condensed milk can and not licking it all up. Please don't. That's no example for the kids and really you need the milk for the chai. Priorities people, priorities.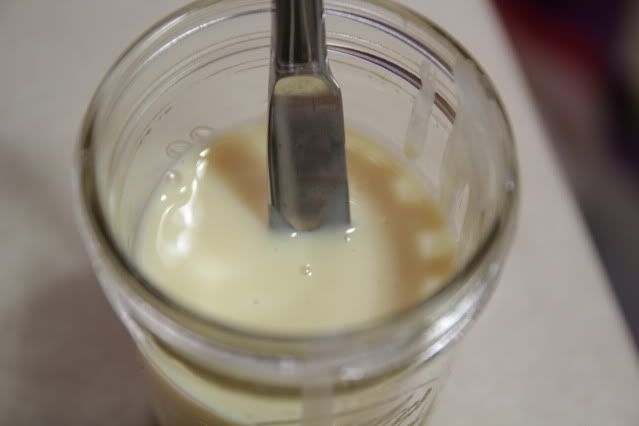 You'll notice my fancy condensed milk utensil. Yes a butter knife. Growing up my mother always grabbed one before the can opener since it's just much sturdier than a spatula and a bit easier to get into the can. This time it also works as a great stirring stick that is again much faster than a spatula. Dump in the sugar and spices then give it a good stir.
Tada! That's it. Well almost it. Let the mix rest 24 hours and allow the spices to bloom, flavoring the condensed milk as well. Trust me, you need to wait.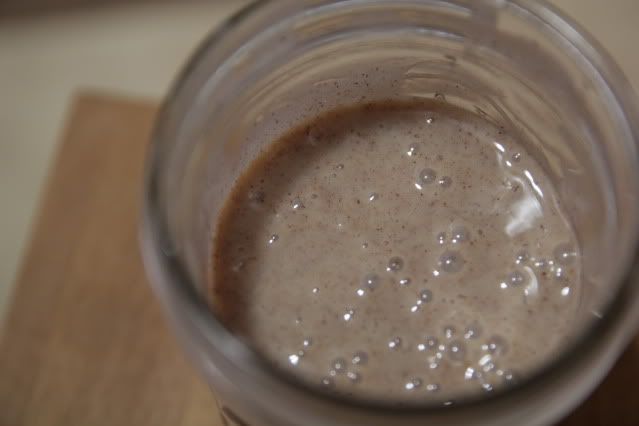 Just tuck it in the fridge and wait until the next day.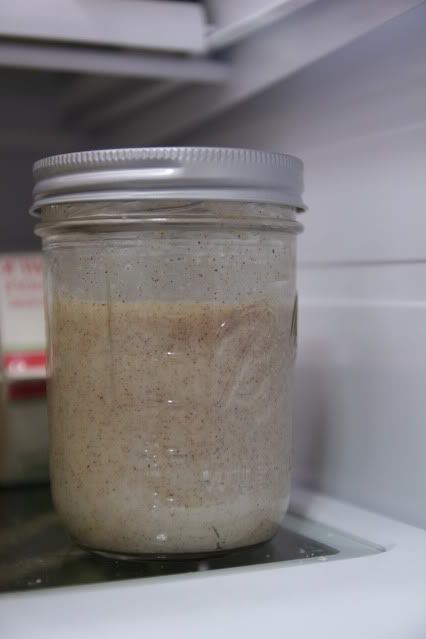 Through the magic of blog time here's the mix all ready to go. Now there's a slight layer of bubbles/scum looking stuff at the top. Do not fret, it's just the air bubbles from stirring that worked themselves to the surface. Just give the mix another stir.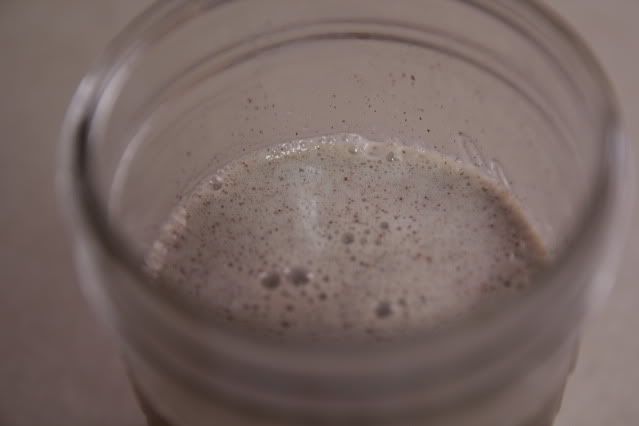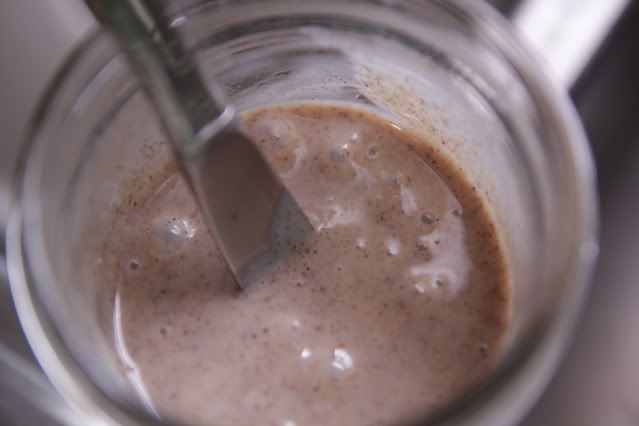 Next you'll brew your tea. Oh that tag? Yes, Luzianne. I'm trying to finish what I have in the pantry before trying other brands but if handled well this one's pretty smooth. Oh the mason jar? Well since my buddy the keurig produces my hot water and I hate washing dishes I skip the tea pot and brew directly into a quart mason jar. I drink the first cup as hot chai and then the subsequent cups I drink iced. I just chuck a lid on the jar and stick it in the fridge. Fancy teapots are cute, but a relaxed me is even cuter.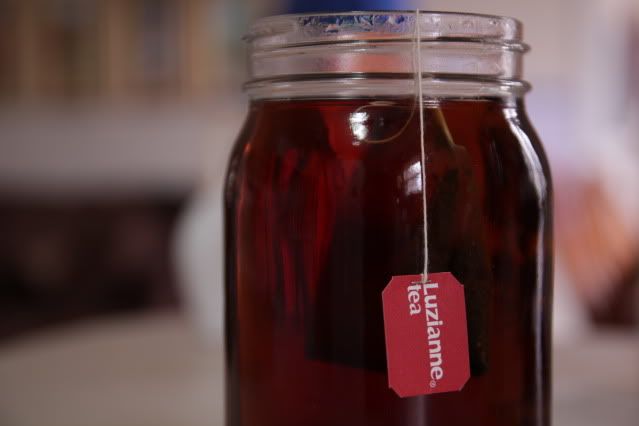 While your tea is brewing, dump a regular heaping tablespoon (or two if you dare) of chai concentrate into your teacup.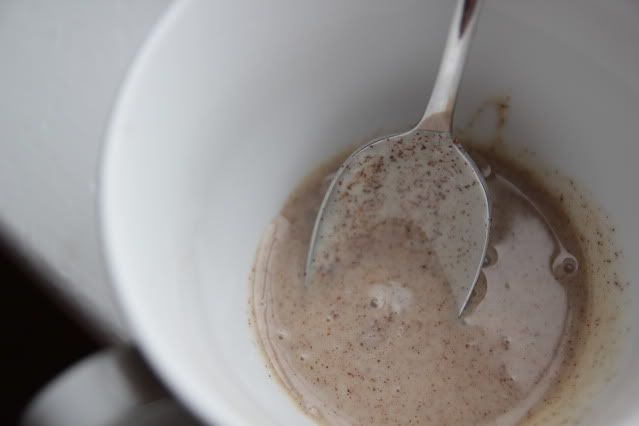 Now this is where the rubber meets the road. In one corner, our piping hot tea. In the other corner the chai mix. Who will reign supreme?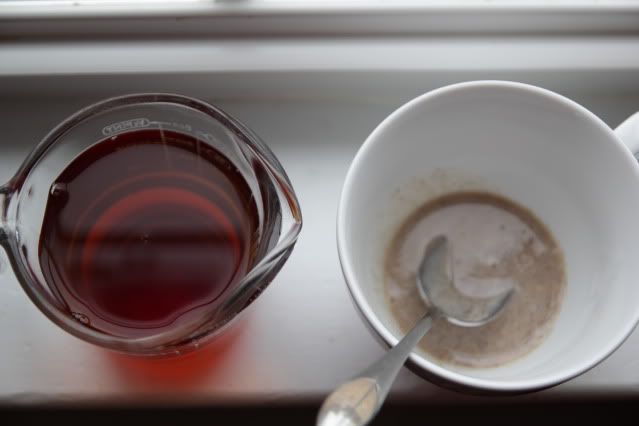 Pour the hot tea over the chai mix . . .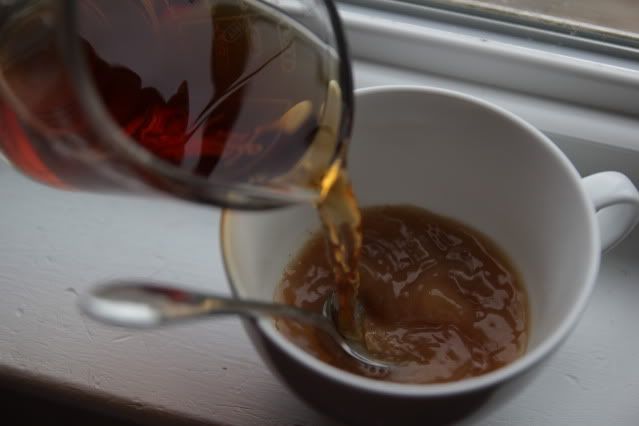 . . . stir. Then watch the magic happen.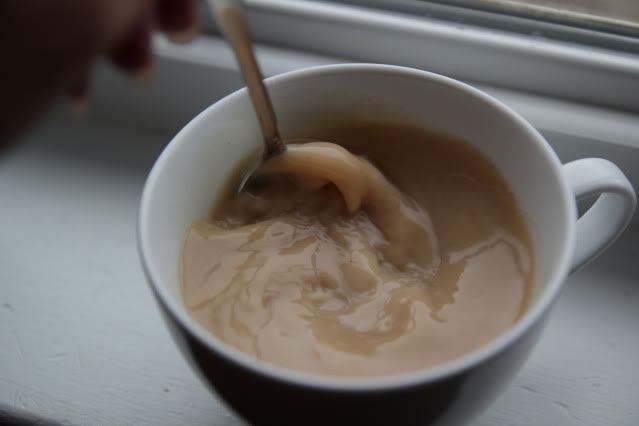 Sigh. Milky, sweet, spicey goodness and a hot cup to warm your hands.