. . . have become connoisseurs of expensive toys.
No, not cars or jewels or the typical things. We're soooooo over that don't you know? *insert appropriately exaggerated eye roll* No, we've begun to pay crazy prices for actual toys and way before the Christmas hoopla started. Why look, see this lego here?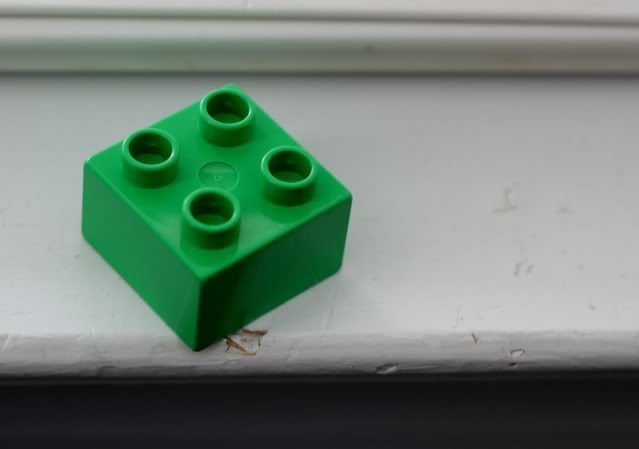 Pow! We paid $200 for that several weeks ago. Yes, $200 for
one
very exclusive lego (well duplo to be exact). No we haven't lost our marbles. Why do you ask? This is a rare objet d'art! This type of lego exists only in the rare homes where little boys dare flush such objects down the toilet thus clogging it up so righteously that not even a toilet snake removes said lego.
That's right, Mr. Maricucu and I have not suddenly changed our names to Thurston and Lovey. No, merely paying out the nose for roto rooter to remove the toilet and present me with the perfect opportunity for a homeschool lesson on value. Oh yes, I went there, wagging finger and all. Yeah it went right over their heads too.
Apparently when the plumber comes over all fear of what you might have done coming to light goes out the window. Exhibit A: Couldn't pry him away from the scene.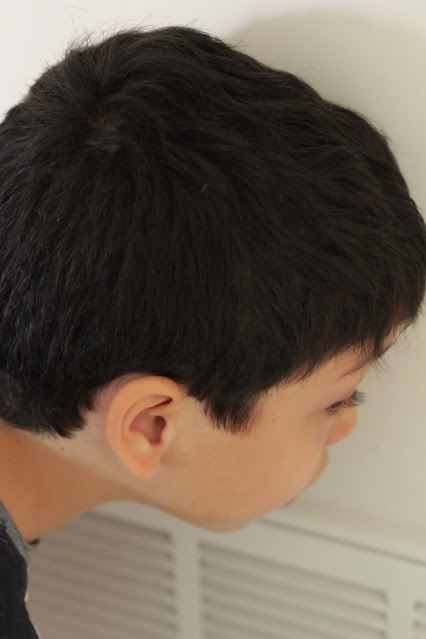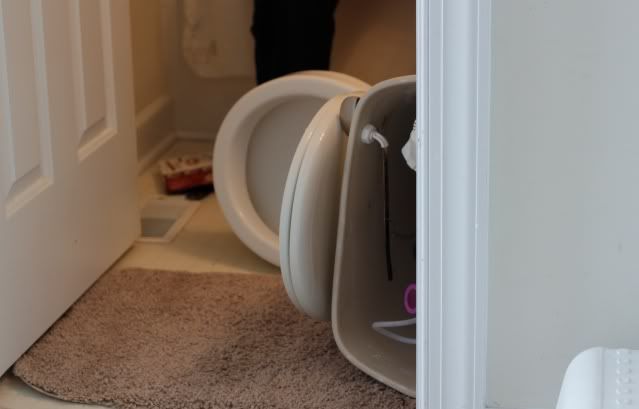 The bright spot is that we now have a new wax seal and the recaulking of the toilet that had been on the household to do list forever is done. Yippee!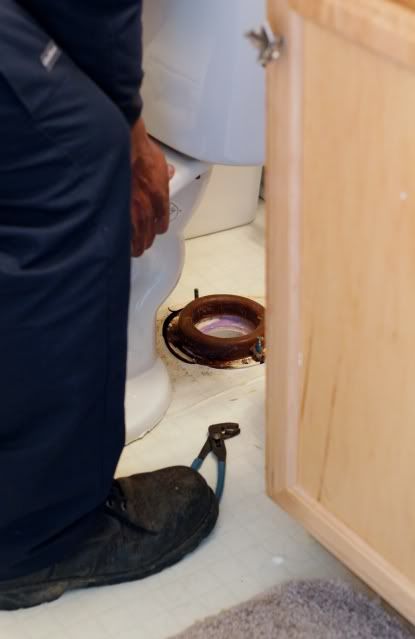 On a more serious note here's a quick shot from the other day. Mr. Maricucu's latest toy, an IR heli from BJs that he'd been itching to get for ages and finally did. Mr. Maricucu used to have a large RC helicopter before we got married but he gave it up for love (well, apartment space) so this feels sort of full circle. While the kids were whooping it up the other day as daddy learned to fly it, I snapped this. All I need is the Magnum P. I. theme song in the background.