Five days between posts, that's a record around here. I didn't intend for it to stretch that long but the days have been getting a bit more hectic around here. I've had spurts of nesting urges and this being the fourth time around I know better than to put things off for later when I might be too tired to do anything. But the cravings march on and what would a post about the latest craving be without a picture? Baked brie (on the super melty side) with cubed ciabatta, sliced apples and a bit of cherry preserves on the side for moi. The kids had their own portion and loved our lunch of brie fondue as it was billed. I know by now that if I get settled in with a plate of something new and delicious it never fails to attract the children's attention. Suddenly that slapdash meal on momma's plate looks way more alluring than the same 'ol, same 'ol. So I make sure to gush and build up the new item then give them their own and let them go to town.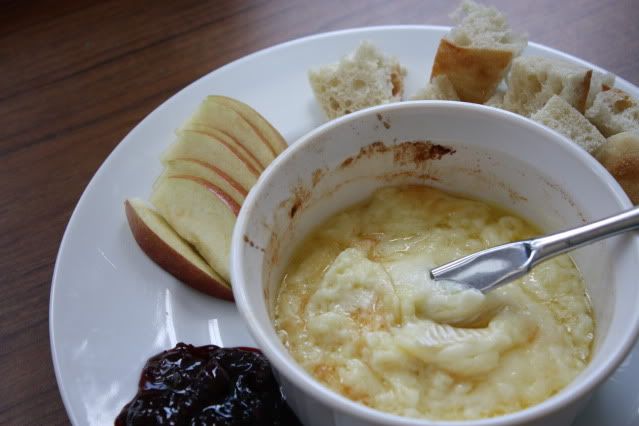 But we haven't just been cleaning and feasting on cravings around here. No siree, we've actually been doodling as well.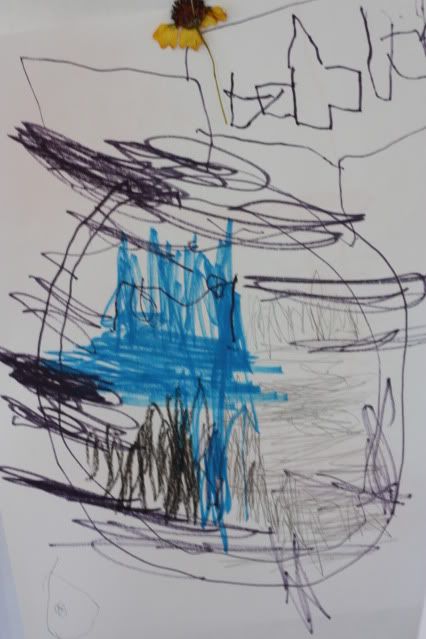 It's no secret that my kids love to plunk themselves around the dining room table to doodle, draw and color. I've loved seeing their abilities develop as they draw items from a favorite story, cartoon or just inspiration from around their world.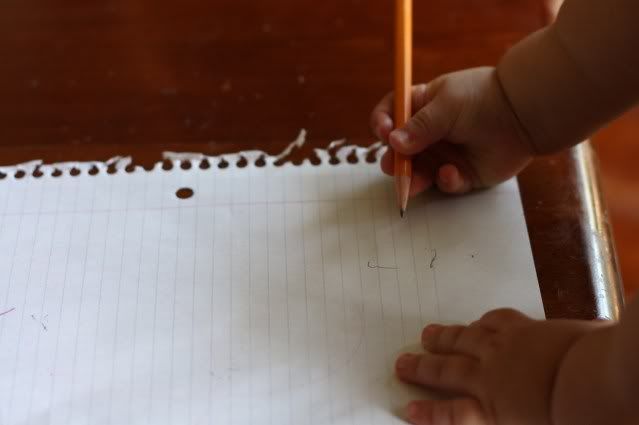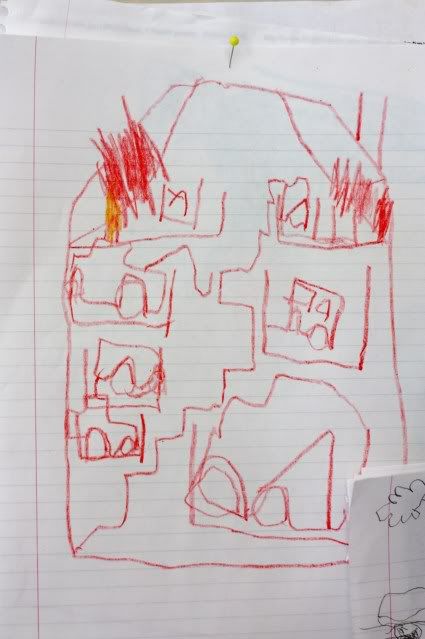 I'm by no means an artist. However I remember reading an
interview of Mo Willems
who has certainly earned his status of favorite around our home. He said that a lot of adults stop doodling and drawing because they think they are not as good as a professional but mentioned that some guys aren't pro basketball players and yet continue to shoot hoops at home. He encourages parents to continue to doodle and draw right along with their children just as we would continue to read aloud to our kids despite not having the ability of
Jim Weiss
and continue to cook for our families despite measuring short of
Jacques Pepin
. With that rolling around the old noggin I grabbed a sheet of notebook paper, and sat myself next to my oldest artist. He was intrigued as I sketched the alstroemeria in the vase on the table.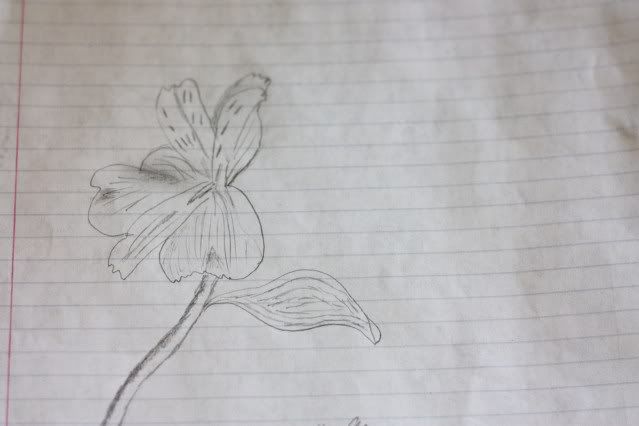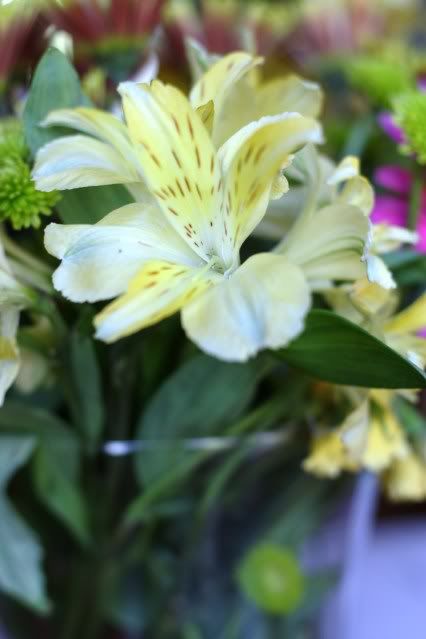 I took a note from the Camp Creek Blog entry on
observational drawing
and just kept my eye more on the object in front of me than the drawing at my hands. I actually enjoyed myself and better yet was able to use my ability to hyperfocus to my advantage. It's not perfect but it's a pretty good drawing and even better still my kids saw me try something new even though I'm not an expert. A great life lesson in general.