Not a big deal, just another craving satisfied and without having to hit the grocery store or even leaving the house. Do you like pesto? I love pesto but once I had fresh homemade pesto I was forever ruined for any other kind. The other day I had a major craving for some pesto but I wanted to try some spinach since it's what I had hanging around the house. No problem, google to the rescue. Soon I had pulled up
this recipe.
But if I'm going to be honest I didn't pull out a measuring cup and added a bit more oil than indicated so I can't say how accurate my version was.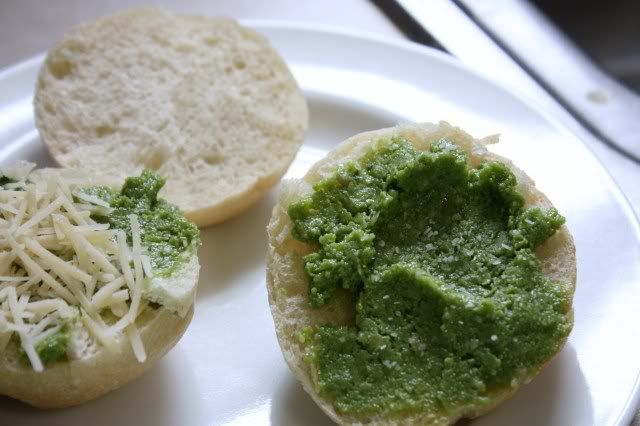 What I can say is that it rocked on some tortellini. So much that even my 4 year old, ewww-what-is-this-green-stuff took one bite and said, "momma this is delicious!" Garlicky bite, nice sharpness from the parmesan cheese and since I have sunflower seeds in the freezer at all times that's what I used instead of pine nuts. It came out thicker than traditional pesto but adding a bit of extra butter or oil to the pasta is my solution instead of too much to the pesto.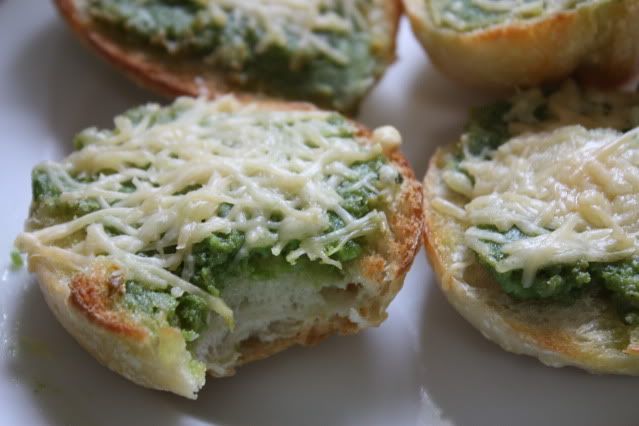 However, my true litmus test for pesto is toasted on a crusty roll. I like to keep small crusty rolls in the freezer so I can pull out one or two as needed. Yes, as
needed.
I split a few open, spread on the vibrant green stuff, added a little kosher salt and then for good measure some more parmesan cheese. Toasted and the pesto melted into the bread. Utter heaven. Of course, what's a little spur of the moment summer lunch without a iced glass of lemonade? Oh yeah.