Oh yes I do and you might want to sit down before I lay it all out. I have a skill, a talent, so finely honed that I consider it a super power along the lines of Mr. Maricucu's beloved X-Men, League of Whatchamcallits (he's going to kill me for that one) and Superman.
Okay, so take a deep breath and clear your mind. My. Super. Power. Is.
I hold birthday gifts hostage. What? Doesn't impress you? Or does it not qualify as a super power but more of an evil genius power? Oh I'm quite serious about this. Without any effort on my part whatsoever, I will buy birthday gifts months in advance. Then I will carefully place them in a safe place (read: away from the kids) and forget about them. Then I will call the loved one I so esteem on their special day and midway through the conversation mention that their gift will be in the mail soon. Then I hang up and get caught up with the kid intent on using that screwdriver he found but on something without screws. Or the child who insists she has a super power too - the ability not to crack her skull. Or the one who's so eerily quiet that I go on a hunt to see what he's done with a lump in my throat. And
that,
folks, is when my super power kicks in. I then proceed to cycle between forgetting to pack up the gift and remembering but only when a sleeping child is in my arms or when I wake up to pee at 3am. Over and over, the weeks go by, *blush* the months go by. And these are people I actually
love.
I'd hate to think what a poor soul would suffer if I really didn't like them.
You would think that with the ability to craft this super power would have lost its stronghold on me. I mean, I have the supplies in house, then there's me in the house and the shipping supplies are also in the house. Heck my mail carrier will pick up the darned package right at my doorstop. Has that helped? You underestimate my only-slightly-less-impressive ability to procrastinate. I mean I've only been doing that since birth (quite literally I think I was a few days late). So now instead of forgetting to mail a gift that's in the closet, the gift now needs to make it out of this snare that is my mind, into fruition and meet its fate in gift limbo.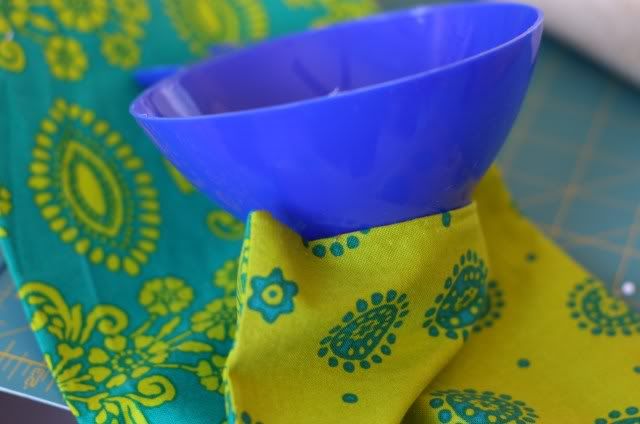 How impressive is this awesome skill of mine? My sister in law's birthday is in September, my mother in law's in October and my niece in February. They all live in the same household, and I
still
have their gifts in my possession. Oh and if we're being honest here, the last one is still ensnared in my mind. Blessedly Mr. Maricucu remembers his brother in law's birthday like a person with normal brain receptors and actually orders him a manly magazine subscription on time for his birthday. On time people! There are people out there who get out gifts on time. Tsk, tsk those mere mortals.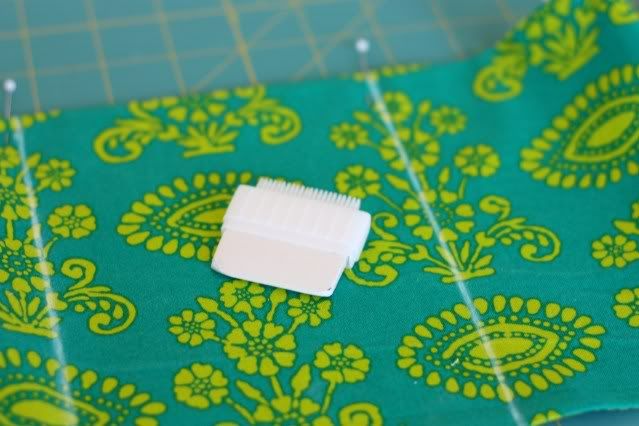 So I finished my sister in law's gift last year, and now I've finally finished my mother in law's gift. She's had some surgeries on her back and I figured a nice rice wrap and matching eye rice pad would come in handy for hot/cold therapy. Yes that's my mother in law that sends me
free fabric
pretty often. The rice wrap is about 39" x 6". I segmented the wrap about every 5 inches and sewed a line of stitching down the width to keep the rice from ending up all at one end. Very easy, just a little tedious to fill, pin back the rice and then stitch each section up.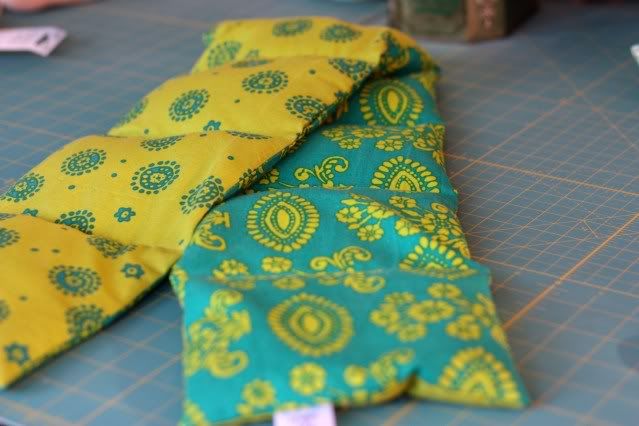 The eye pads are about 8"x4" and a lot easier as they're filled just once. I've been swiping Mr. Maricucu's
eye pad
for those days when I have a sneaking headache and a cool, heavy eye pad is heavenly. I did not contour the nose area of these pads since I found that the rice is easy to mold around the bridge of the nose. The second one is made of scraps from my grocery bags and is headed to my mom who suffers from sinus issues.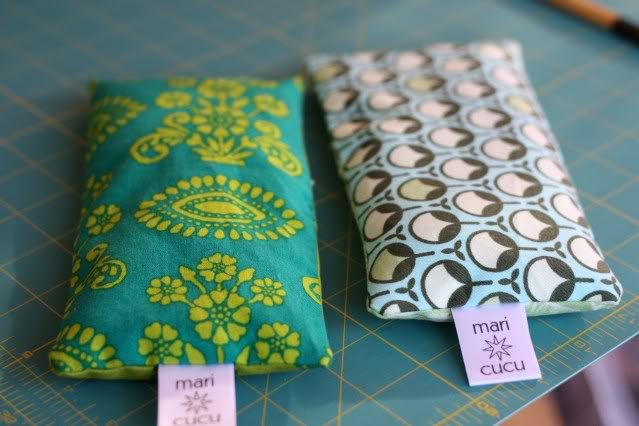 So now, I must harness the nesting that is sure to last oh but briefly and make my niece's gift. Thankfully, my loving family members all still speak to me and appreciate their gifts even if they are obnoxiously late. So what's your super power?