That's right, we finally got some honest to goodness, sticks to the ground snow and the kids were in heaven. Of course, the whole area shut down but thankfully it was the weekend. So after the obligatory city-wide stocking up on bread, milk and toilet paper, everyone hunkered down to watch the news about *gasp!* that big 'ol nasty snowstorm. Oh and did I mention we got about 6"? Yeah, we're rookies, what can I say.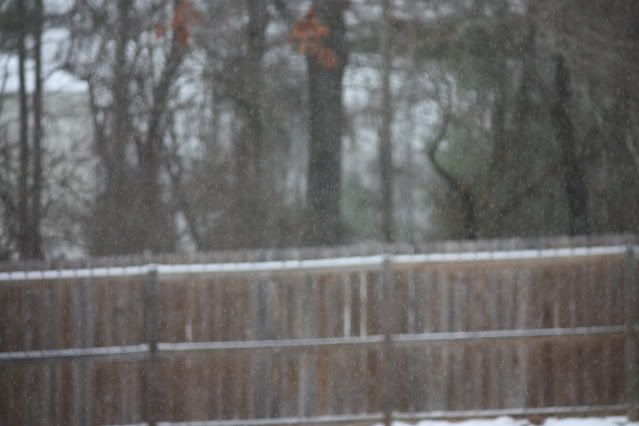 One of my front door neighbors. Somewhere in between those front bushes is my driveway and out there is the road as well. No, our roads do not get plowed for you Northerners. The city just takes care of the highways and assumes everyone will actually listen (not) when they say to stay home and off the roads. Matter of fact, it's like Florida and the hurricanes all over again.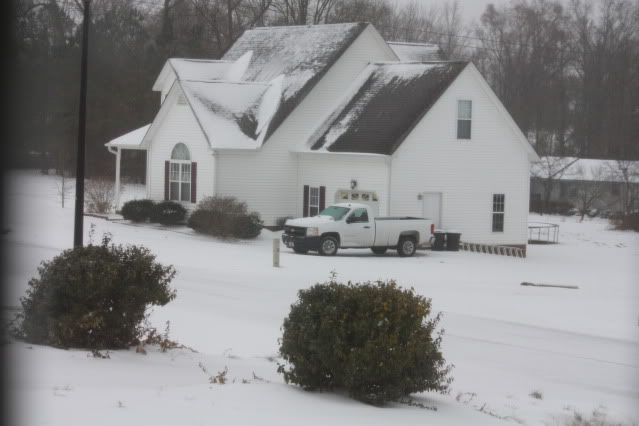 We quickly bundled up both boys and shooed them outside to enjoy the snow. Unfortunately the mittens we keep around here were gone, likely due to the last time certain children were playing superhero. I figured they would be okay for a shorter while but no, after 10 minutes both kids were begging to come inside. So what's a good sewing mom to do but make up a quick and dirty pair. I pulled some fleece out and cut out rough mitten shapes then tapered the wrists (no elastic even!) then zig zagged them together. Fifteen minutes later the boys were back in action.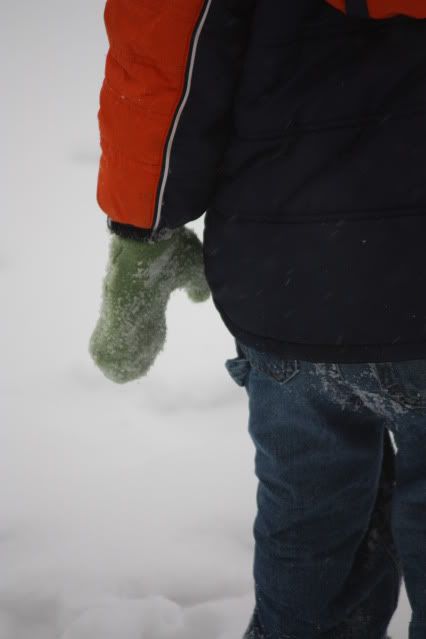 You can tell we're not used to this weather. No snowpants, they're wearing sneakers and their quick and dirty mittens. They loved it though, cruddy weather gear and all.