I'm pretty sure I'm not the only one tackling the post holiday cleanup. With Christmas and New Year's behind us the house was still looking pretty neat, until we got sick. Then my inability to enforce "put away the toy you took out before you take out another" brought it all down like a house of cards. So what's an ADD, perfectionist do when she has an in your face reminder of what needs to be done around the house? Start a totally unrelated project. Yup, folks avoidance at its best. At least I'm predictable, Mr. Maricucu would have seen this a mile away and it doesn't phase him in the least anymore. He knows I'll get to the must dos on my whacked out little list but I've got to put up a fuss first.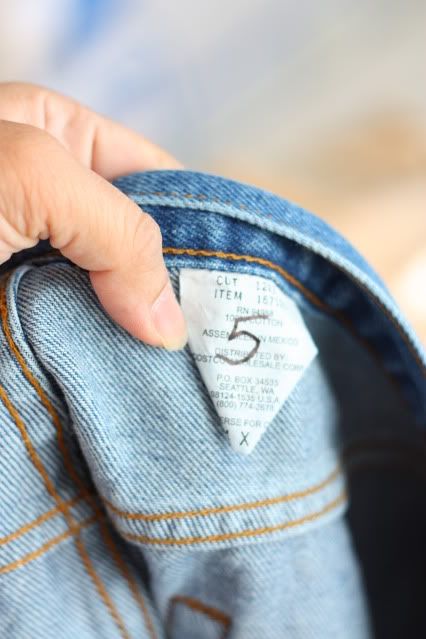 In my defense (or justification?) I have been meaning to do this for a while. I'm pretty sure I'm not the first person to label her laundry hampers, in fact I'm positive. My mom had this same system since the early 90s. She had finally had it with the large communal hamper that would require sorting of all the laundry and then washing all on the same day. She lined up a bunch of multi binned hampers in our hall closet and told us which garments went in which bins. Then we walked away and with each step to our rooms totally forgot. After a few weeks of my siblings and I messing up "the system" she took a sharpie to every garment and on an inner tag gave it a number which corresponded to one laundry bin. Problem solved.

Once Mr. Maricucu and I were married I quickly adopted the multiple hamper and sort as you go approach. Which worked swimmingly, until the kids got older. Suddenly I realized the kids had no idea how to sort since some of my categories were a little vague and the garments a little hard to decipher. So the other day I took a sharpie, packing tape and a sheet of paper and got to work. I cut out numbers which corresponded to my number of hampers and then pseudo-laminated them with packing tape. I also wrote the name of the load at the top so Mr. Maricucu and I can consistently put them back on the right bin (more on that below).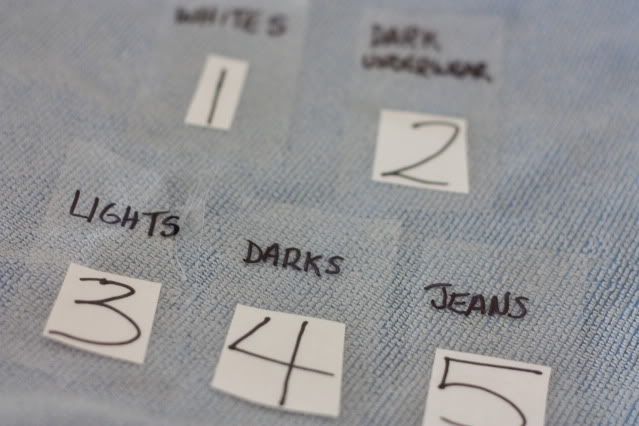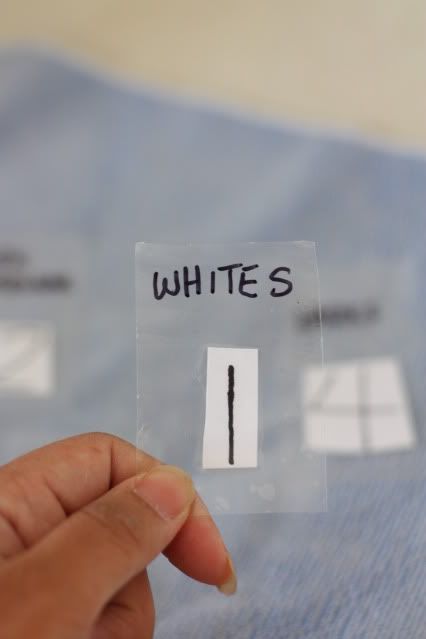 Meet my favorite hamper. It's large (holds two loads for my largish front loader), slim (so I can fit five of them in my walk in closet) and about hip height which makes them easy to carry.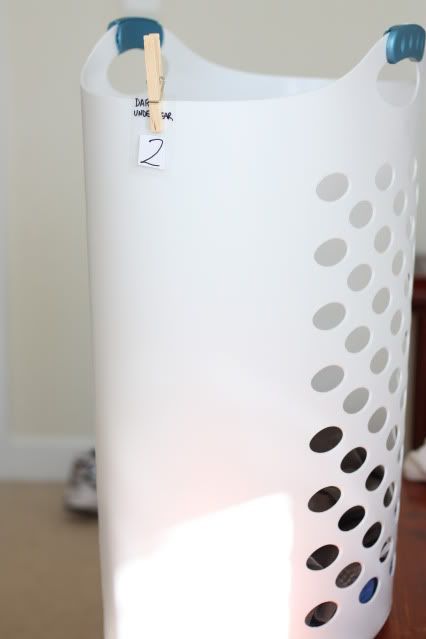 I used my favorite multi function tool (a clothespin) to clip each sign to a hamper. I didn't want a permanently attached sign since we throw a load in and then chuck the empty hamper back in the closet but not always in the same order.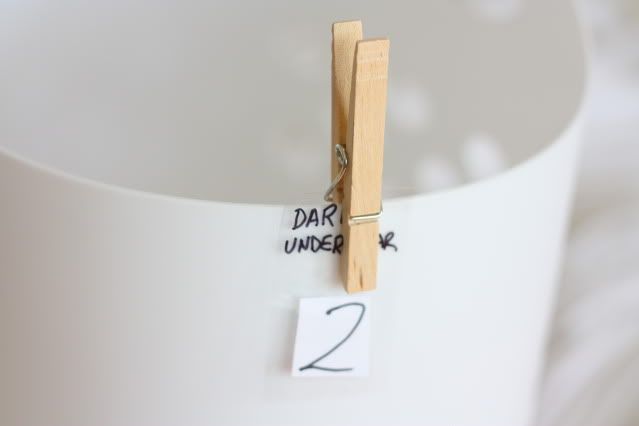 Then I wrote a corresponding number on all the garments currently in the hampers. For items with tags I just wrote the number on the size tag.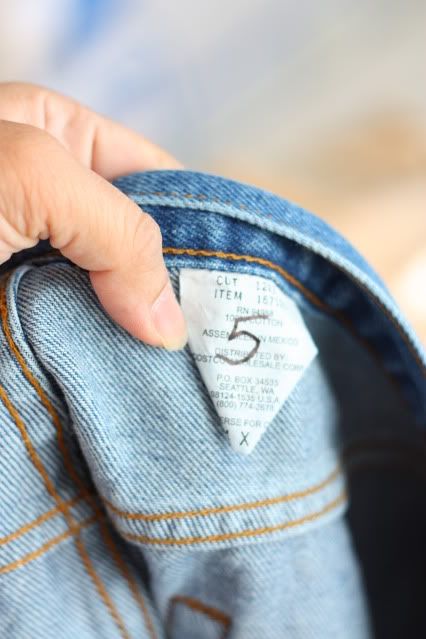 For those items with ouchless or ironed on tags I just wrote somewhere on the inner waistband or neckband which is double thickness thus reducing the risk that the sharpie would show on the outside.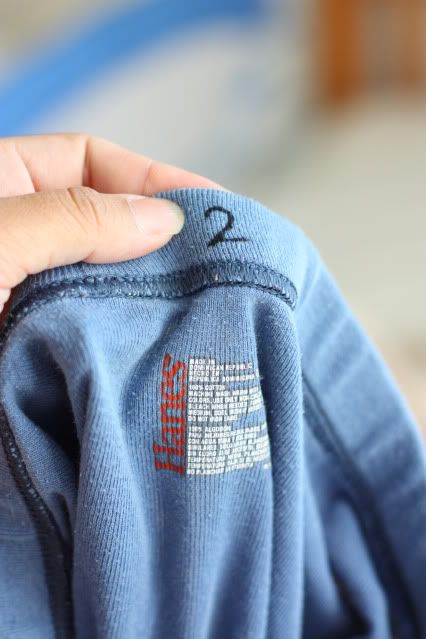 Then I placed the hampers back in their home at the back end of our always cramped walk in closet. They fit in a sort of "L" formation along the back corner and as you can see the hip height hamper fits perfectly under my shirts and shorter garments. Instead of trying to obsessively label every.single.garment in our home I just placed the sharpie in a convenient spot in my closet to label things as they get thrown in the hampers. Eventually everything in our rotation will get a number. Now I can get back to the real work.