Mr. Maricucu and I sat around our dinner table and looked at each other knowingly. I remember several years ago looking around the empty seats at our dining table and exclaiming to him that it was hard to imagine a table full of family - our family, our children. Yet today we sat down with only one seat empty. Three blessings surrounded us, entertained us and their handmade decorations graced our table.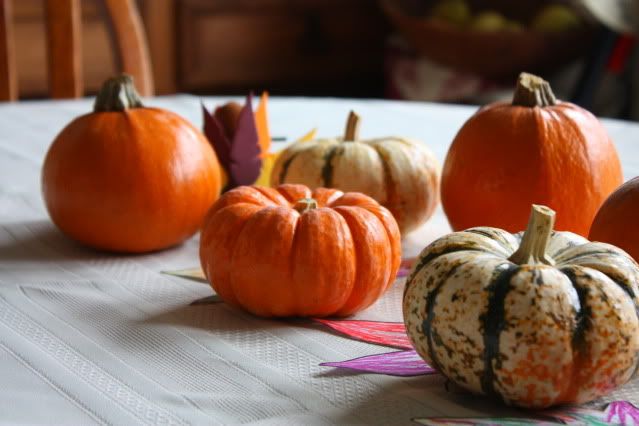 Both older boys were thankful for family, for our time together and let's just say that this momma definitely had to choke back a few tears.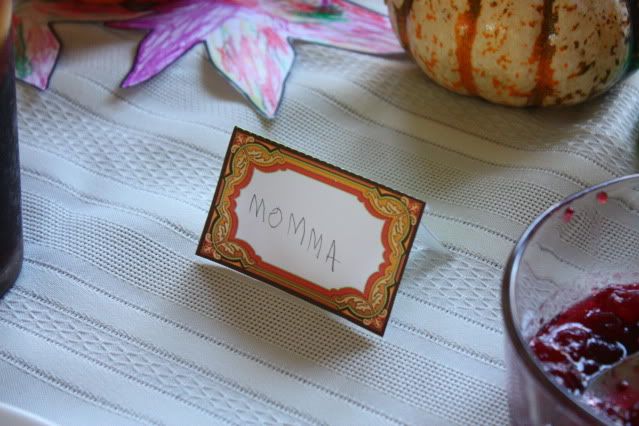 Of course they were able to indulge in a little kiddie booze - nonalcoholic sparkling cider. Around here it's the holiday drink of choice. They love it.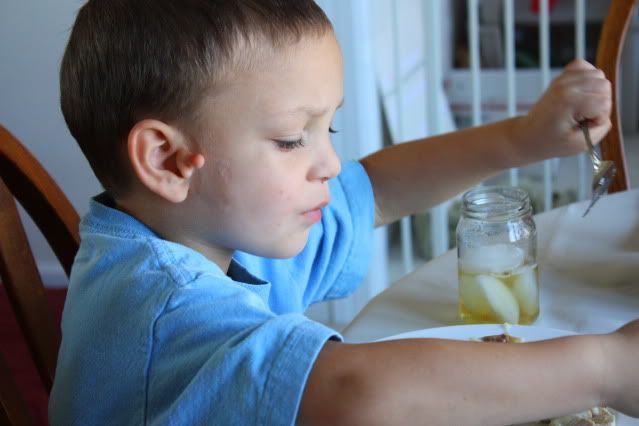 All the cooking and prepping was appreciated by all. Nothing makes you feel appreciated like a family recognizing your efforts at making a holiday comfortable, enjoyable and relaxing.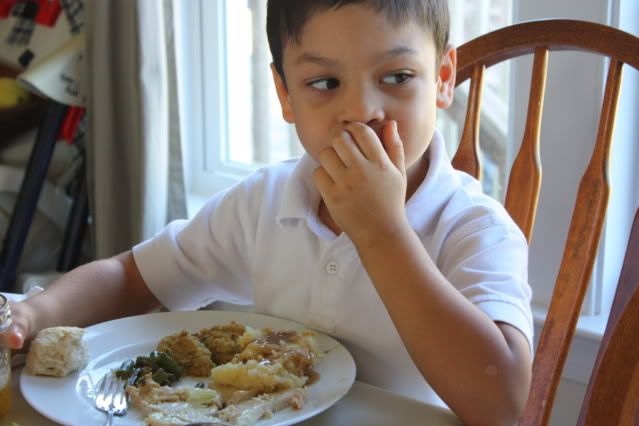 Of course, I couldn't help snapping a quick picture of my plate. Yes, by about 1pm we were all in a tryptophan induced coma. Yes, we had round two for dinner and for the first time ever nary a complaint about eating leftovers. May the leftovers of love, gratitude and family spill over in your home too.